Curated by: Daphne Dragona, Jussi Parikka
Exhibition design: Panos Dragonas
Associate: Konstantina Papathanasiou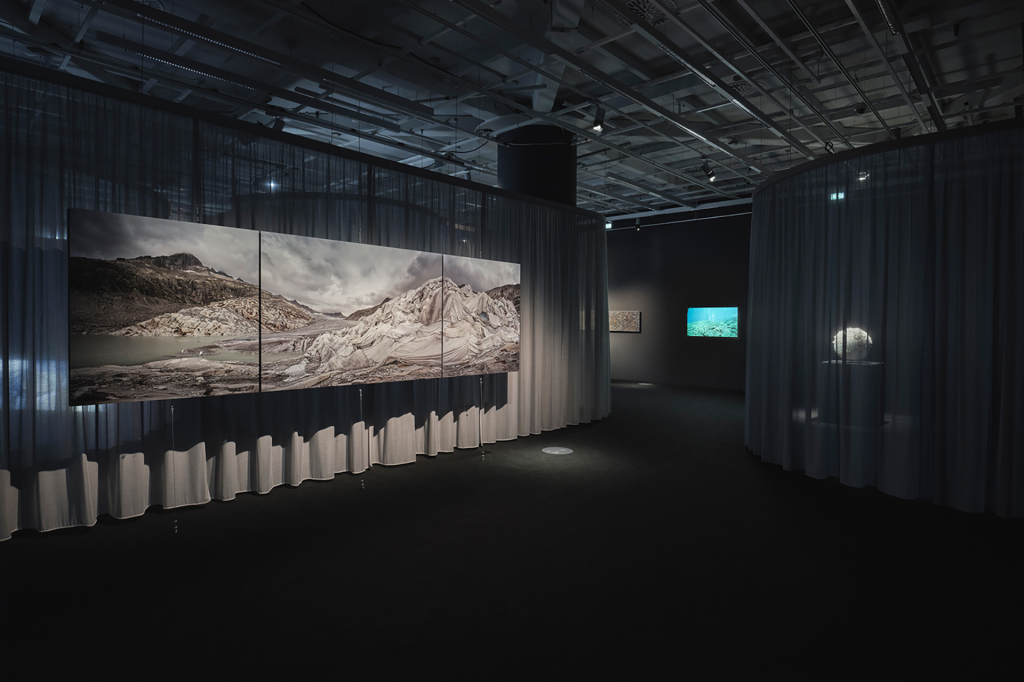 "Weather Engines" explored the poetics, politics, and technologies of the environment from the ground to the sky, and from soil to atmosphere.
The weather is a dynamic system of pressure, temperature and humidity. It manifests through maps, media, and simulations while it touches the skin. Weather is felt unevenly, from extremes to mundane mildness of a breeze. Some are exposed, some are sheltered; weather wears some down, some gain profit. "Weather Engines" was an art exhibition and a program of talks, performances and workshops that explored weather as a complex system, as observation and control, and as a lived experience.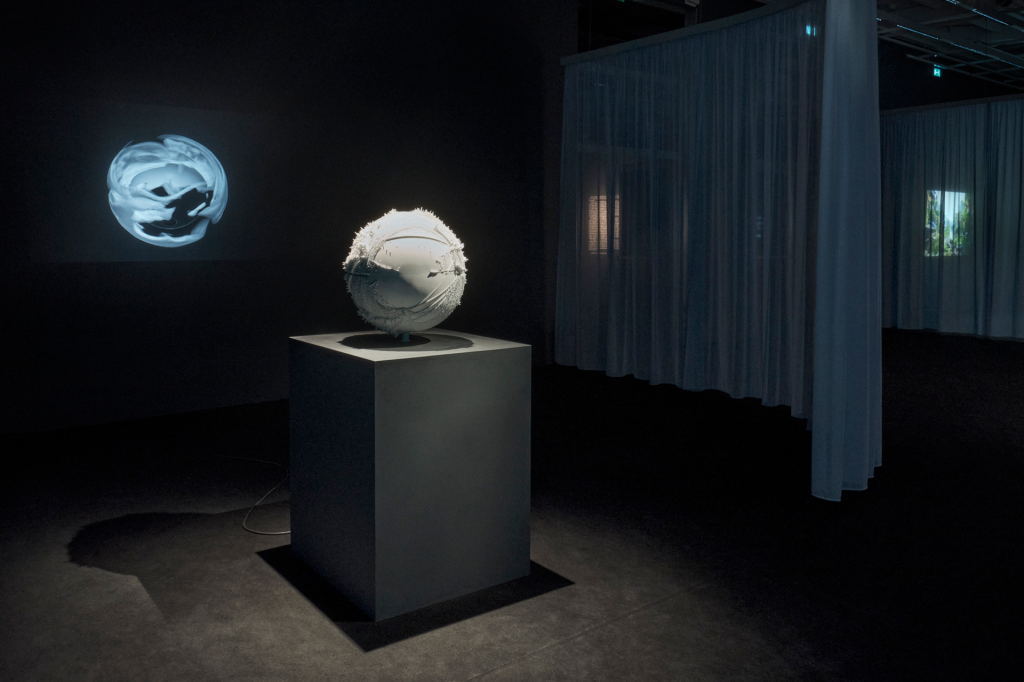 The artworks outlined an environmental aesthetics that also addressed climate justice. The exhibition brought to view the conflicts in describing, experiencing, and resisting colonial weather and atmospheres. In the age of anthropogenic climate, all weather is artificial. If all weather is made, then this also means that there is still the potential to struggle for the weathers and climates we would rather want to live in.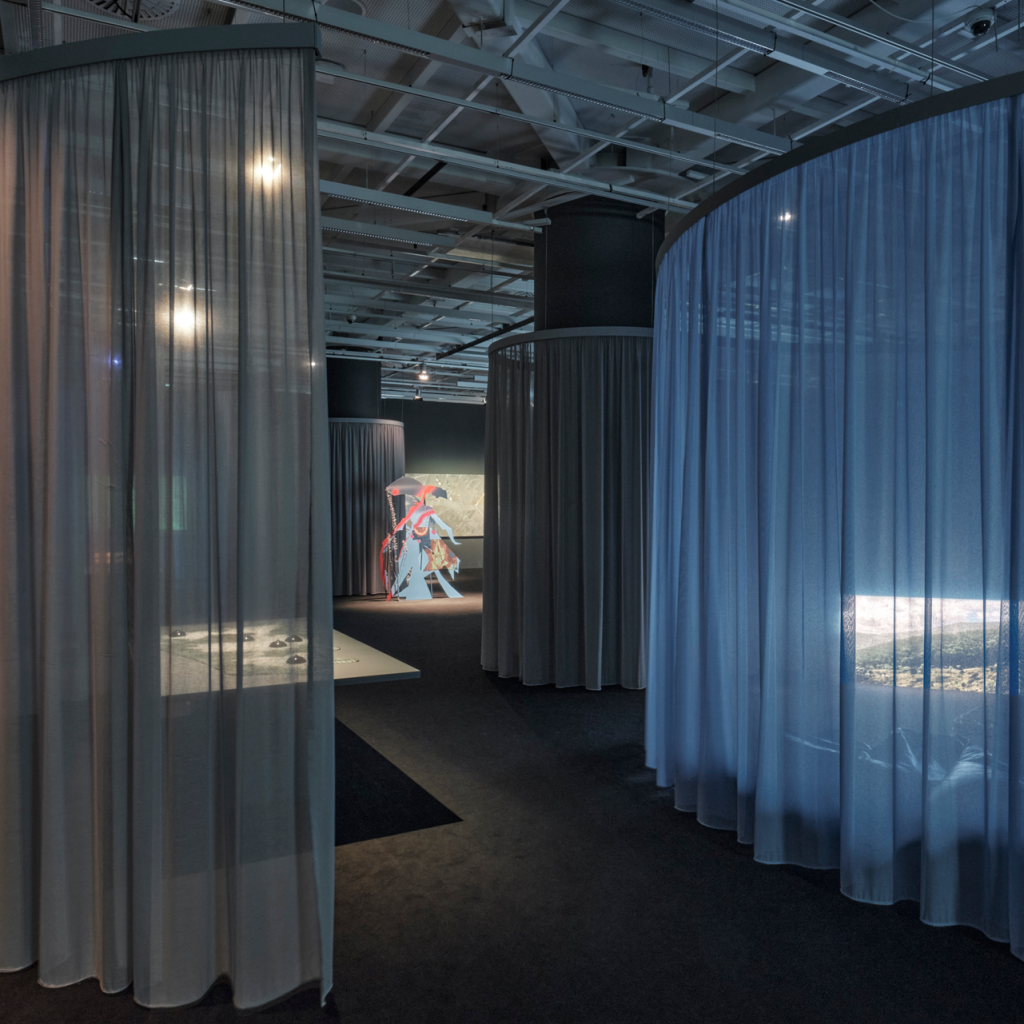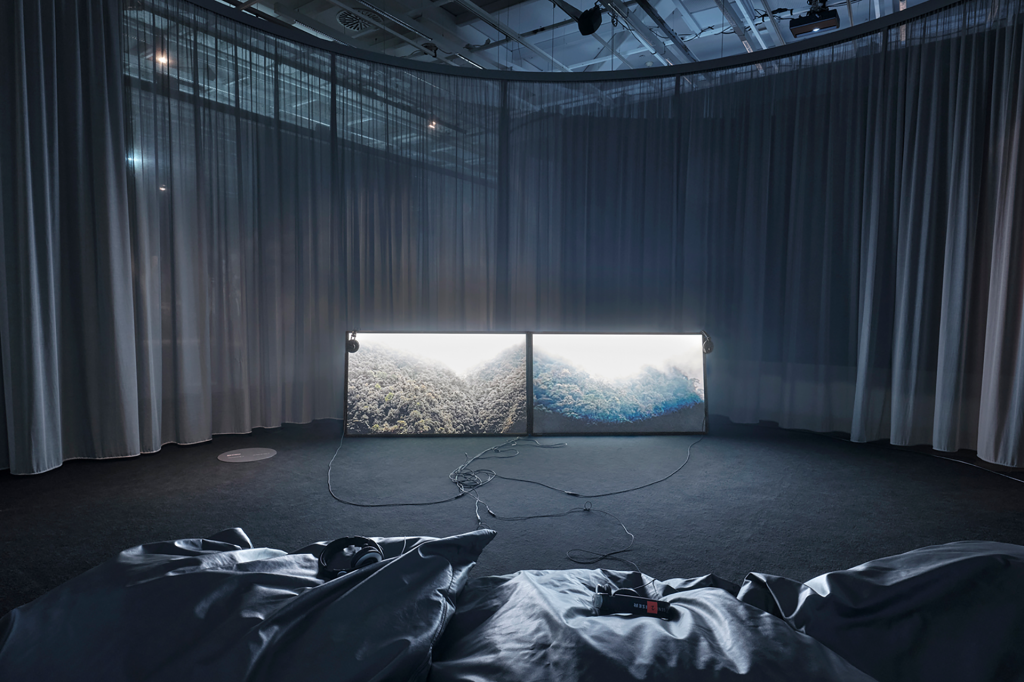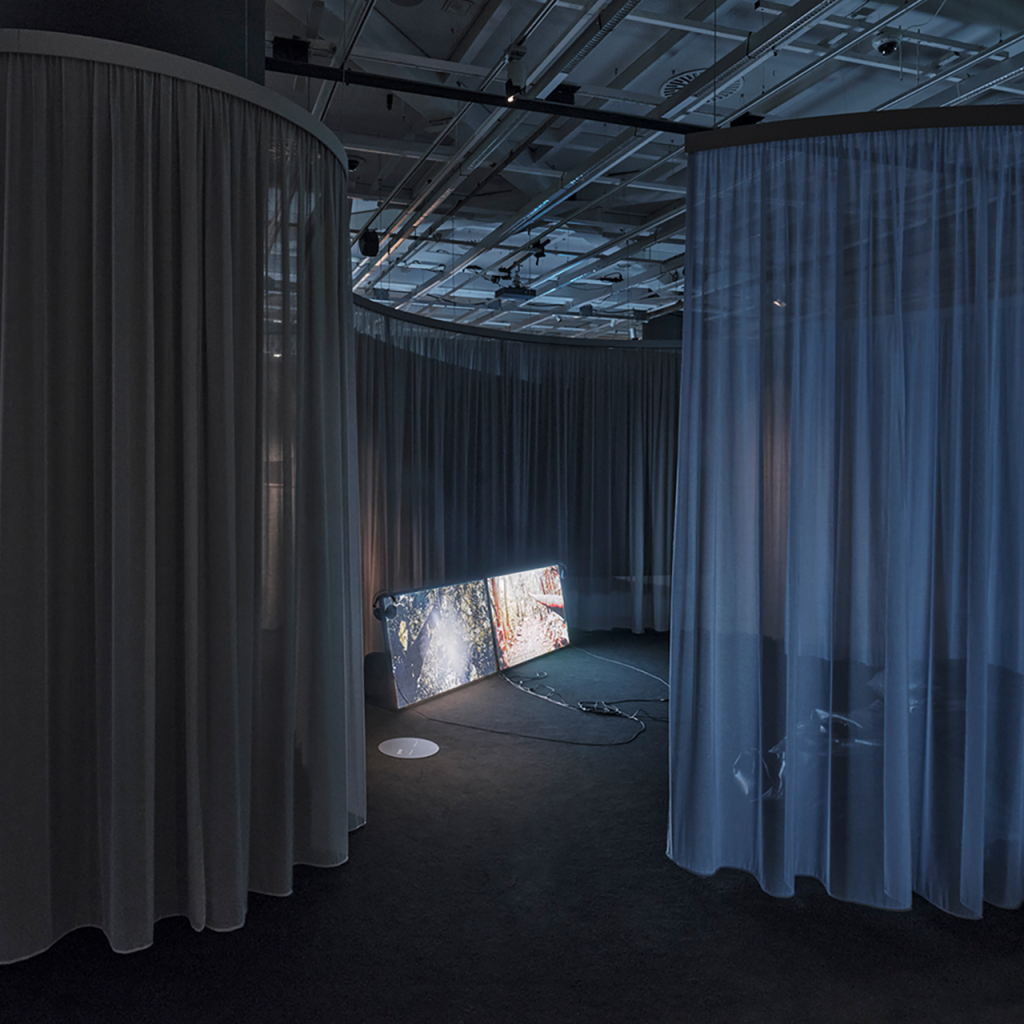 The design of the exhibition at Onassis Stegi sought to create a sensory experience. The separation of the works was achieved through the use of translucent curtains that delimited the space of each installation without excluding the view of the others. The atmosphere of the exhibition space was shaped by the special sense of translucency, the play of lighting and the gradual discovery of the artworks by the visitor.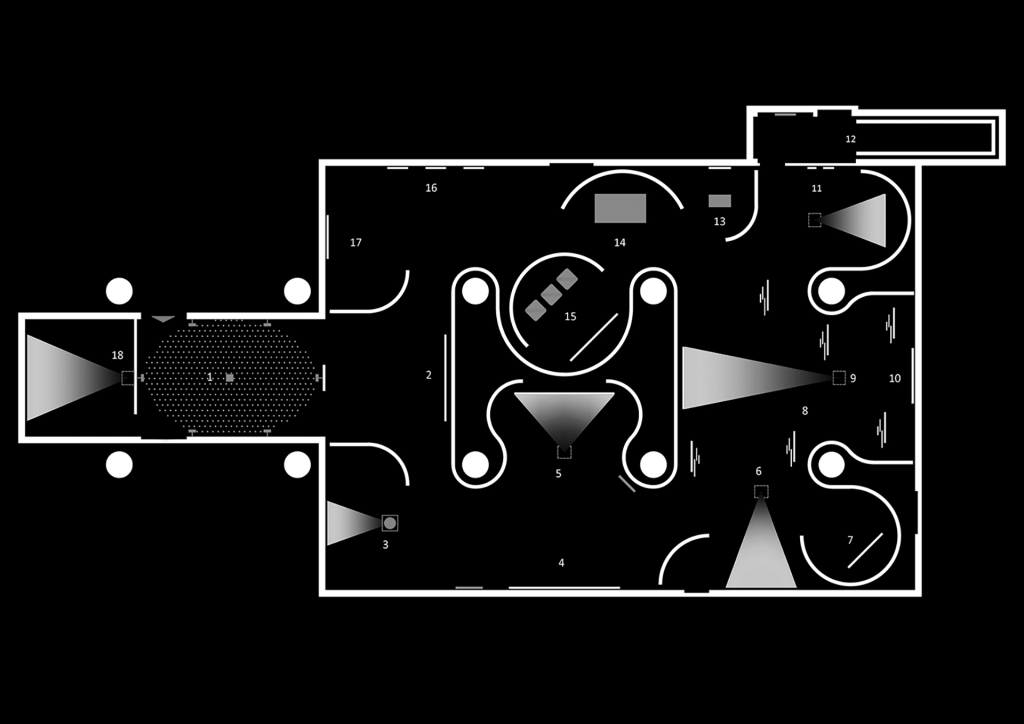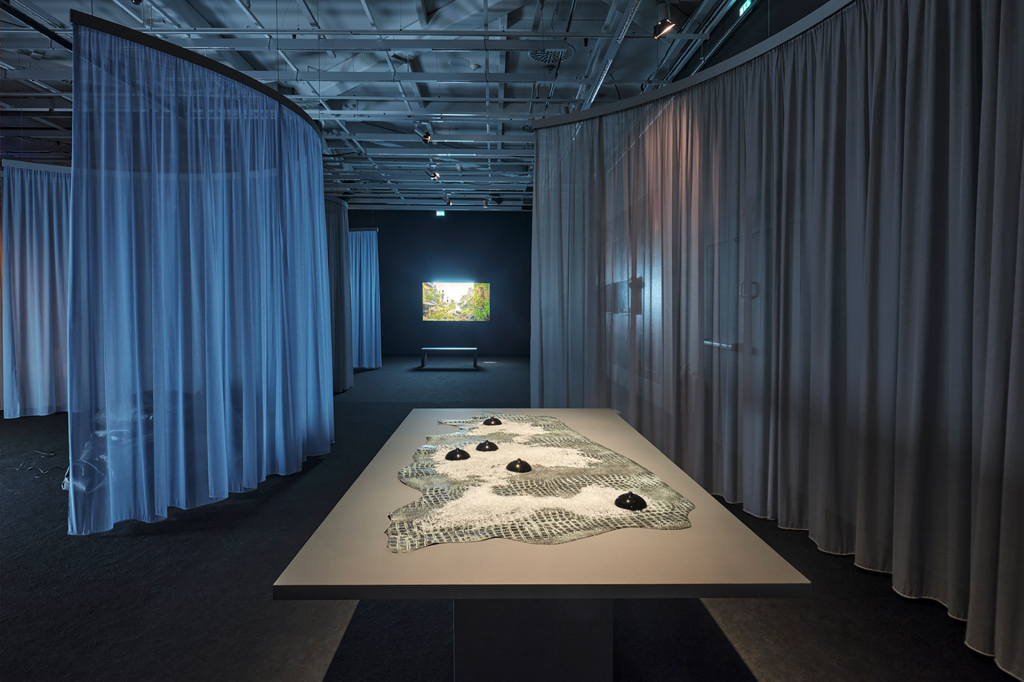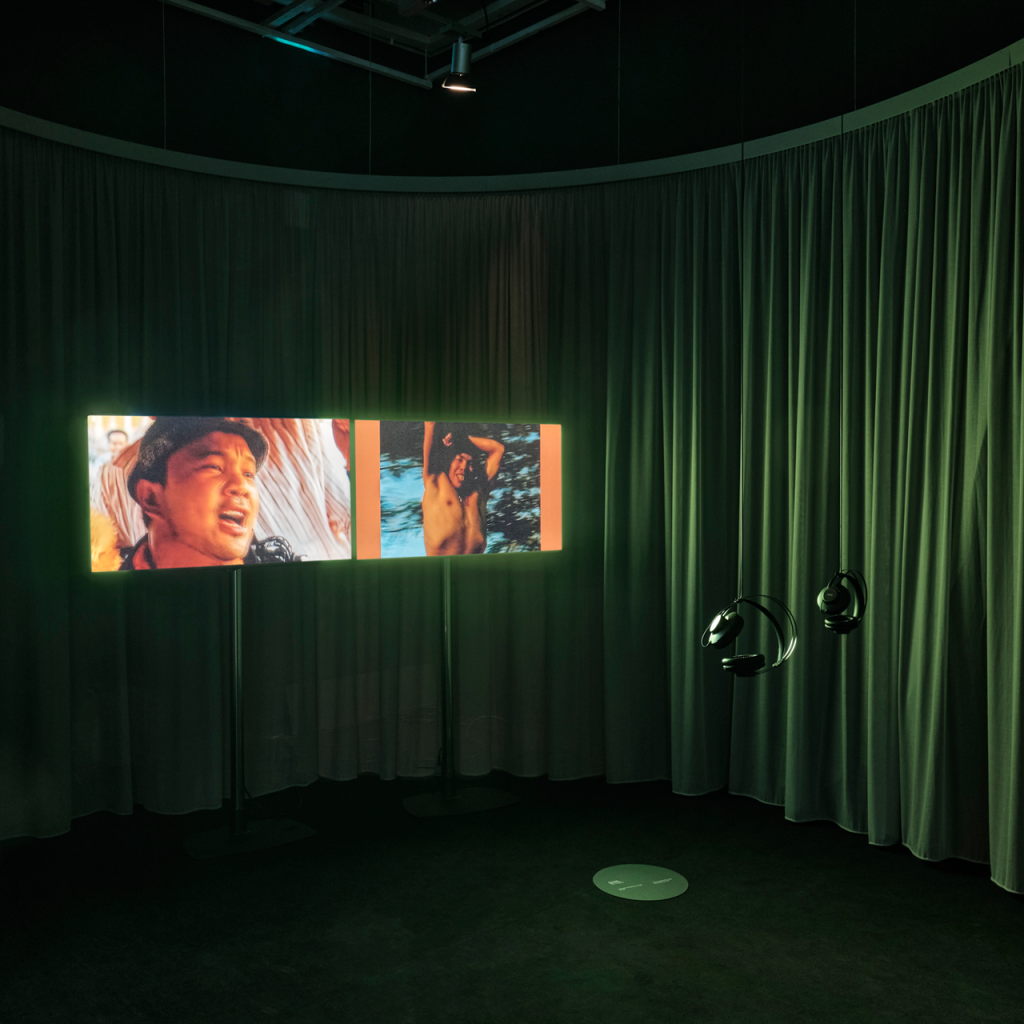 April 1st – May 15th 2022, Onassis Stegi, Athens -GR
Organized by: Onassis Stegi
Photos: Pavlos Fysakis
Participating artists: Anca Benera & Arnold Estefan, Felipe Castelblanco, Kent Chan, Denise Ferreira da Silva & Arjuna Neuman, DESIGN EARTH, Matthias Fritsch, Geocinema, Abelardo Gil-Fournier & Jussi Parikka, Alexandra Daisy Ginsberg, Hypercomf, Lito Kattou, Zissis Kotionis, Manifest Data Lab, Barbara Marcel, Matterlurgy, Petros Moris, Sybille Neumeyer, Afroditi Psarra & Audrey Briot, Susan Schuppli, Rachel Shearer & Cathy Livermore, Stefania Strouza, Superflux, Thomas Wrede