Vertical Garden, Thessaloniki -GR
Architects: Panos Dragonas, Varvara Christopoulou, Sotiris Theodosopoulos
Hydraulic engineer: Constantine Nikolaou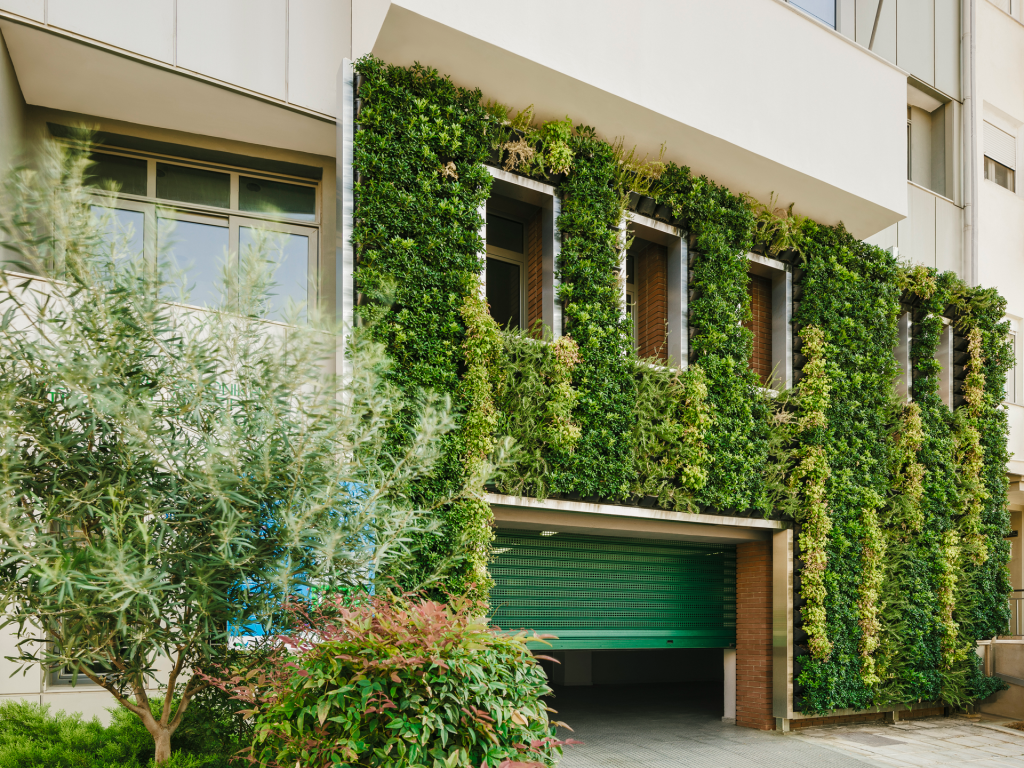 The green wall was designed as a new facade for a municipal building in Thessaloniki. The vertical garden contains over 800 pots and four species of plants, watered by rainwater collected from the roof.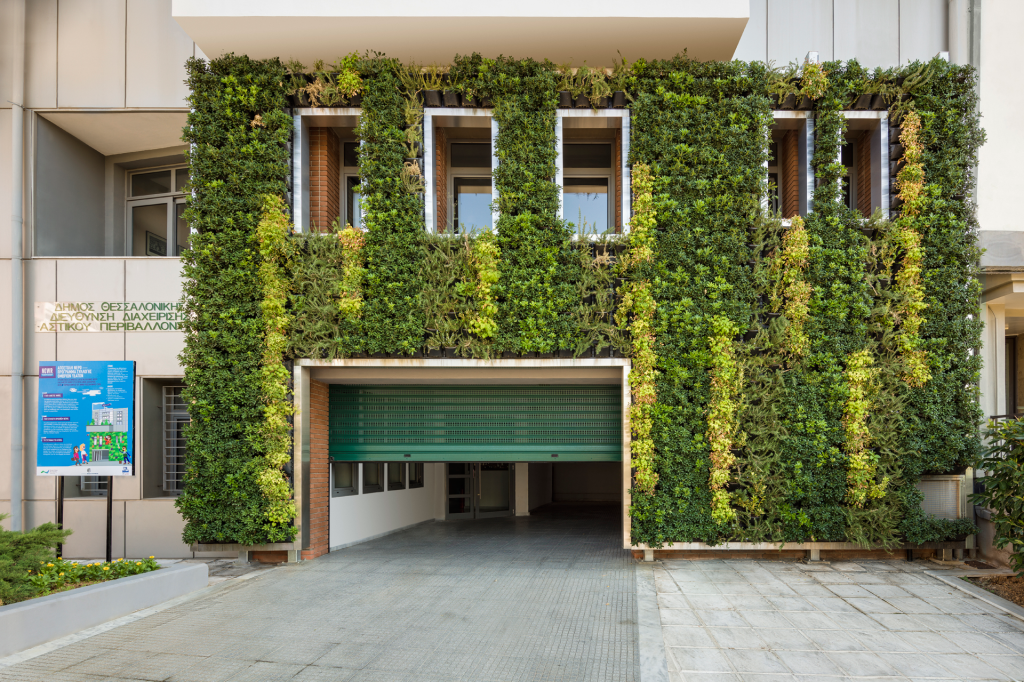 The aim of the project is to demonstrate sustainable practices that promote integrated urban water management and raise awareness of the role of sustainable architectural design in tackling climate change. The construction of a green wall on an existing building façade has certain advantages, as it improves the microclimate of the building and brings a new aesthetic to the public space. The innovation of this project lies in the fact that the green wall is combined with a rainwater collection system from which it is irrigated.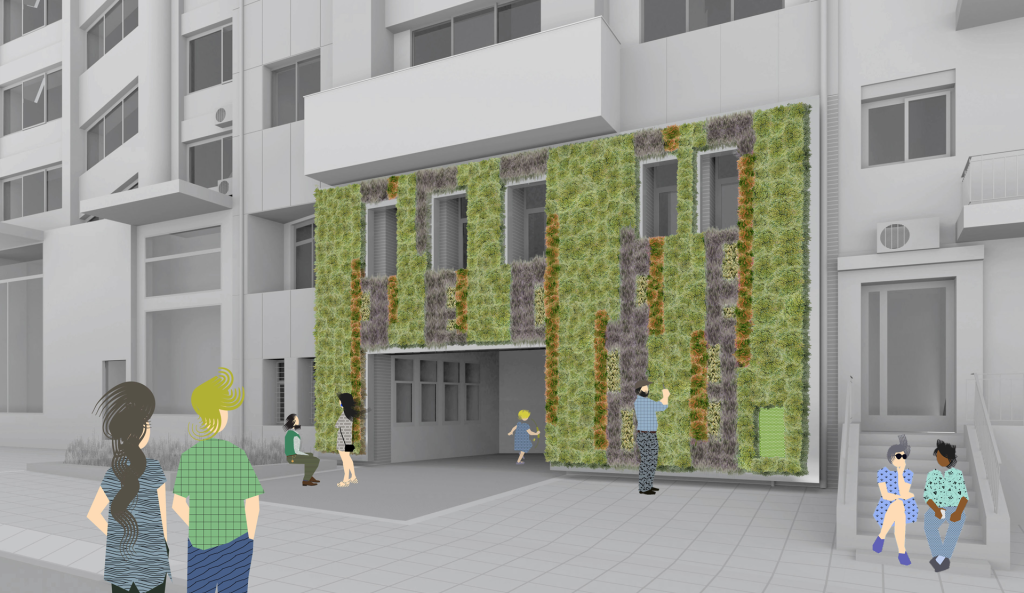 The living wall is designed as a 'green mask', covering the old façade but not its openings. The new steel structure, which supports the weight of the vertical garden, is hidden between the old brick wall and its "mask". The design of the vertical garden is based on the requirements of the Gro-Wall modular vertical garden system and takes advantage of its individual plant irrigation system. Plants were selected to suit the local climatic conditions, while the garden layout aims to highlight the changing colours throughout the year.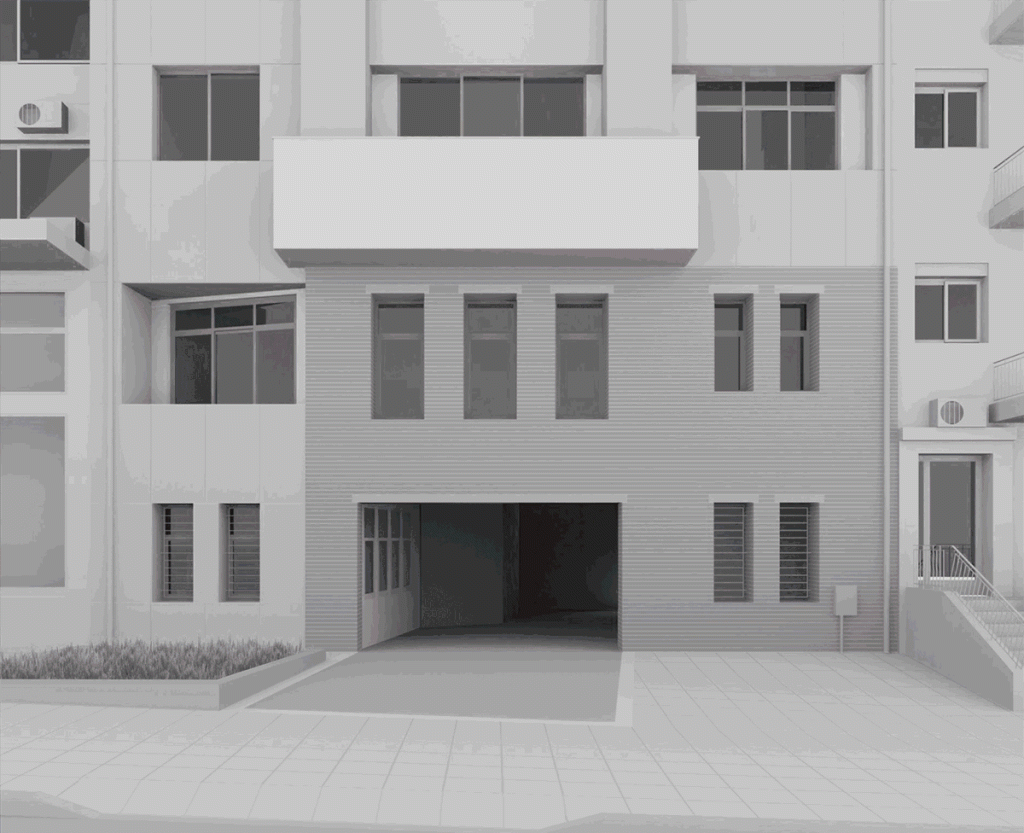 The project was commissioned by the Global Water Partnership – Mediterranean (GWP-Med) in the frame of the Non Conventional Water Resources Progamme in Greece (www.gwpmed.org/NCWR) in partnership with the Municipality of Thessaloniki and the "Mission Water" Environmental Programme of the Coca-Cola System in Greece.
The project was funded by The Coca Cola Foundation.
Associate in architectural supervision: Olga Mantzou
Construction: Finalit Hellas
Photos: Beetroot design group – Konstantinos Pappas
Drawing silhouettes belong to the cutoutmix collection shared under a CC BY 4.0 license