Catalogue for the exhibition "Tomorrows: Urban fiction for possible futures"
Edited by: Daphne Dragona, Panos Dragonas
Publisher: Onassis Cultural Center – Athens
Designed by: Yorgos Rimenidis – Grid Office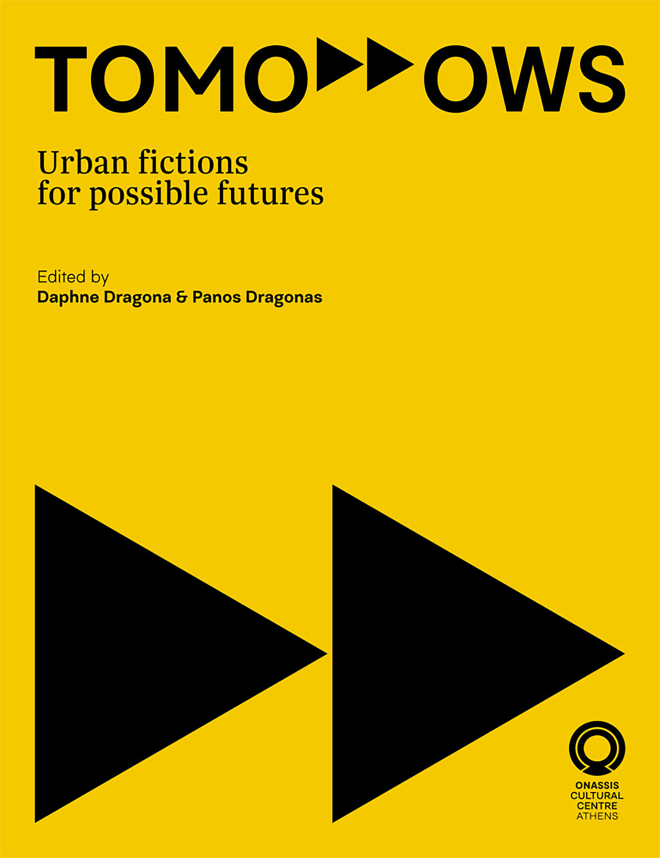 This catalogue was published on the occasion of the exhibition "Tomorrows: Urban Fictions for Possible Futures" organized by Onassis Cultural Centre. It features detailed presentations of the 32 projects that were presented in the show, among them the historical works of Constantinos A. Doxiadis and Takis Ch. Zenetos, photographs of the exhibition, and essays by Thomas Doxiadis, Cathryn Dwyre & Chris Perry, Shannon Mattern, Tobias Revell & Georgina Voss, Bruce Sterling.
The book is free to download at tomorrows.sgt.gr in pdf, interactive pdf and epub formats.
It is also available in print on demand at lulu.com.