Rehabilitation of the area around Lycabettus theatre, Athens -GR
Participation in architectural competition, 2019
Architects: Panos Dragonas, Varvara Christopoulou
Associates: Christina Avramidi, Despina Kolovou, Eleni Rompola, Christina Tsekoura, Thodoris Tselepidis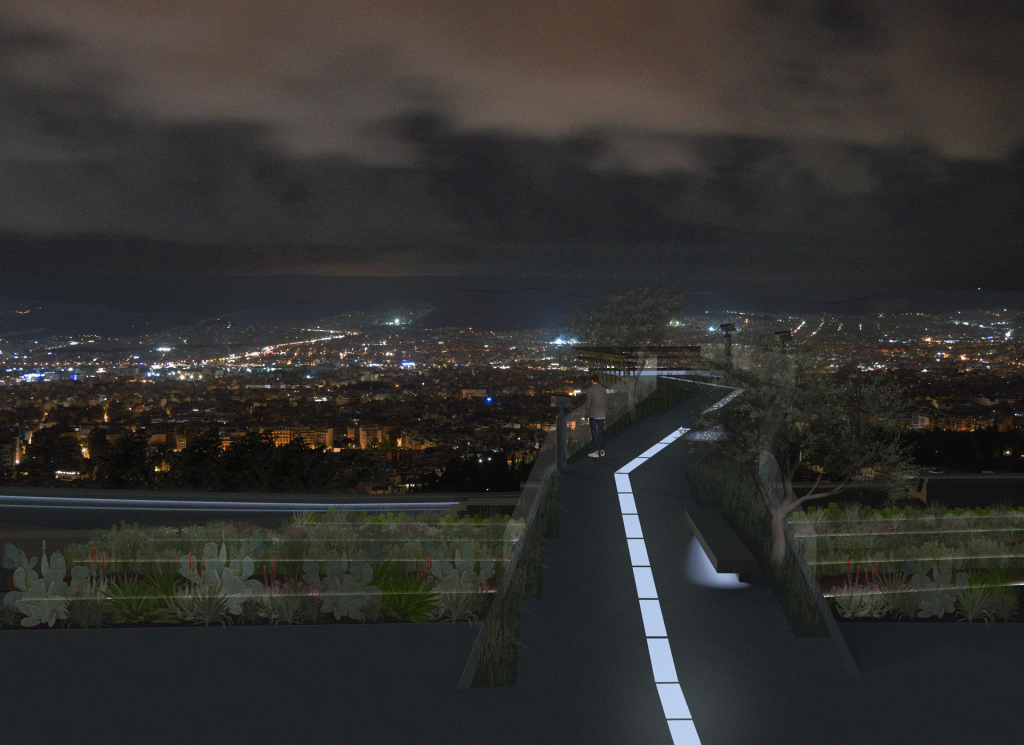 Lycabettus Hill is the highest point in Athens and one of the city's most important public spaces. The natural landscape of Lycabettus is the result of long-term human activity. The small urban forest was planted during the development of the city, while the hilltop was shaped by the operation of a local quarry. The most important building in the area is a 3,000-seat theatre designed by Takis Ch. Zenetos in the 1960s. Contrary to what one would expect from a Greek theatre, Zenetos chose to keep a distance between the new building and the rocky surface of the hill, creating a free-standing structure. The theatre is shaped like a radio telescope, facing space rather than the earth. The transparent scaffolding structure gives the audience a sense of detachment from the natural ground. What makes this site unique are the views of the night sky and urban landscape offered from the theatre, creating a pleasant sense of disembodiment.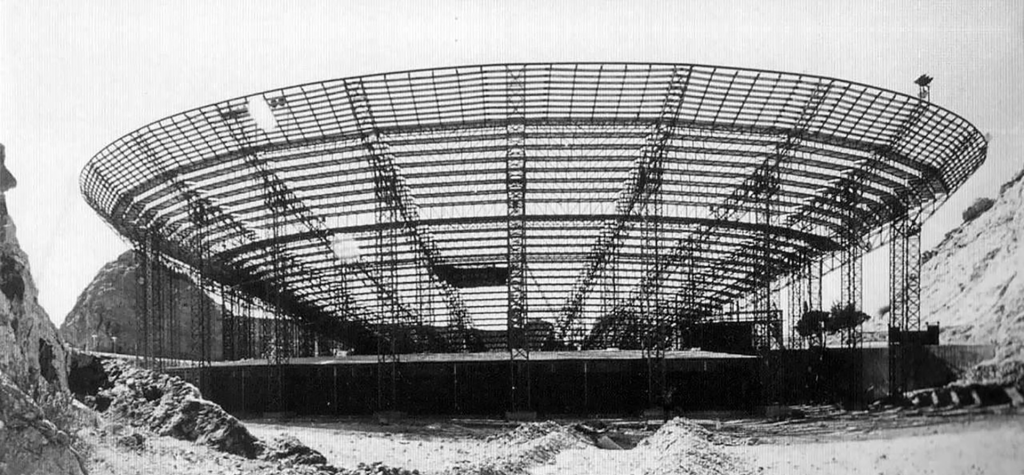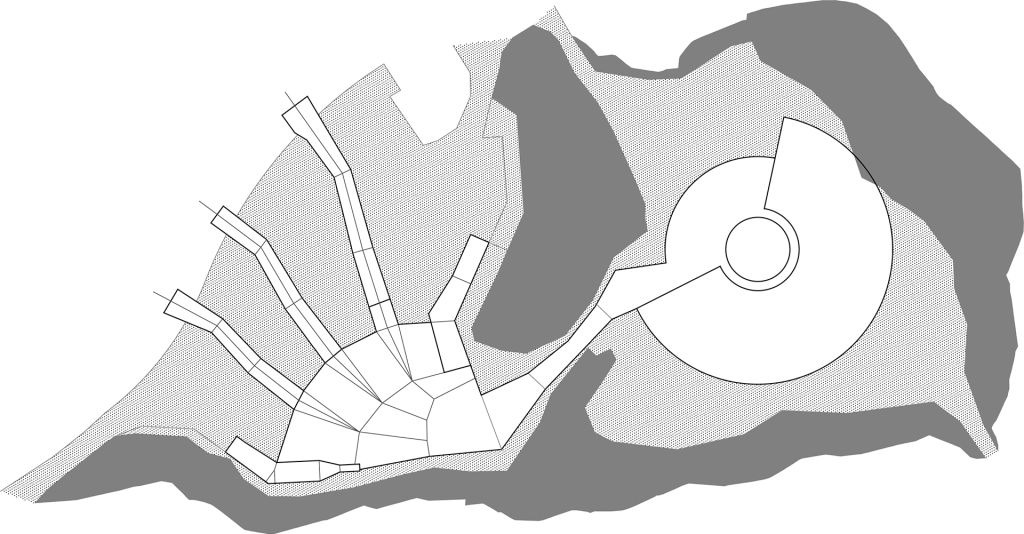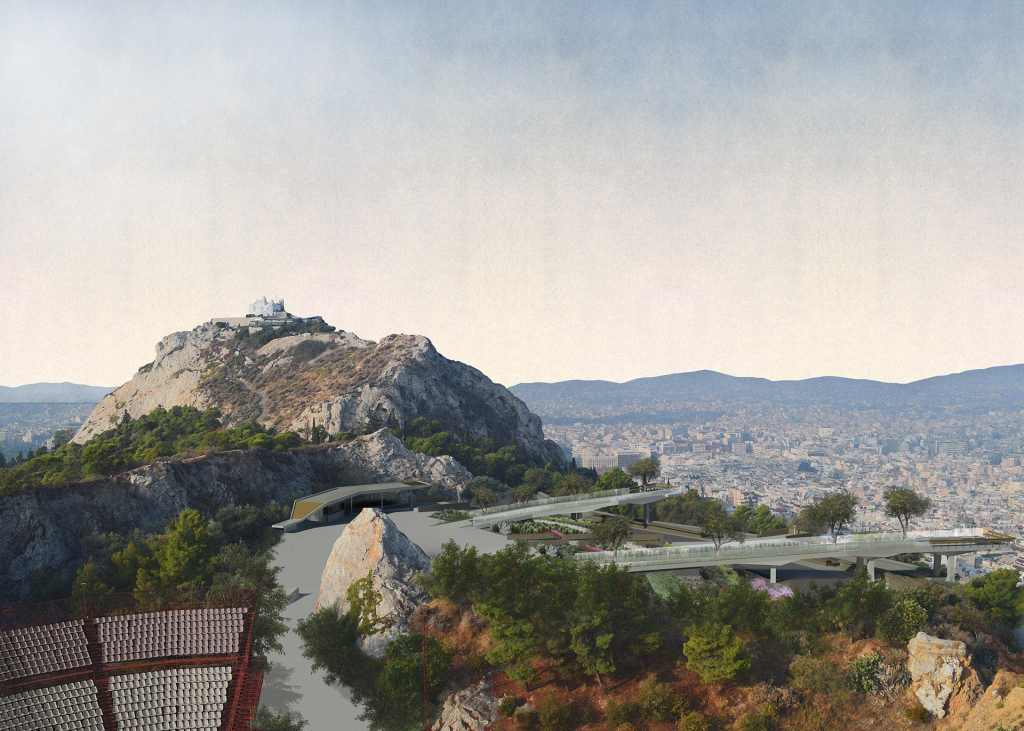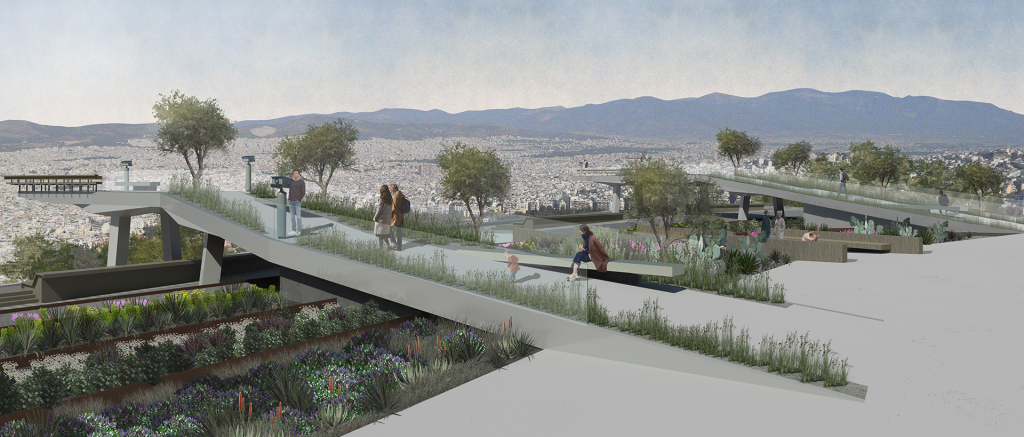 The plan of the public space follows the articulated structure of a human hand. Both structures, the theatre and the hand, are alien to the landscape and yet enter into a dialogue with each other. The palm of the hand becomes the main core of the public space. This is the starting point for the new paths that connect the public space with the surrounding areas and the views of the Athenian landscape. With Zenetos' scaffolding structures as a reference, the elevated promenades aim to create a sense of disembodiment as the visitor's attention is drawn to the views of the cityscape, sky and space.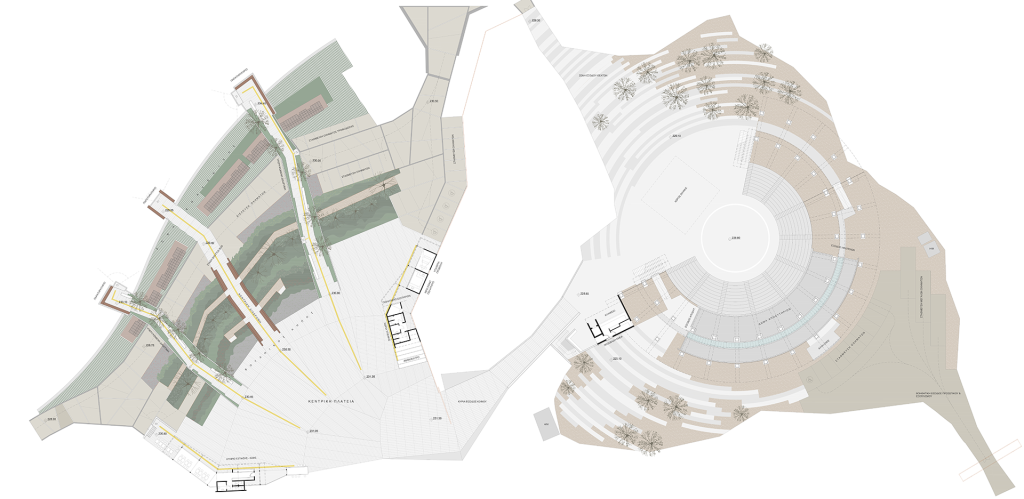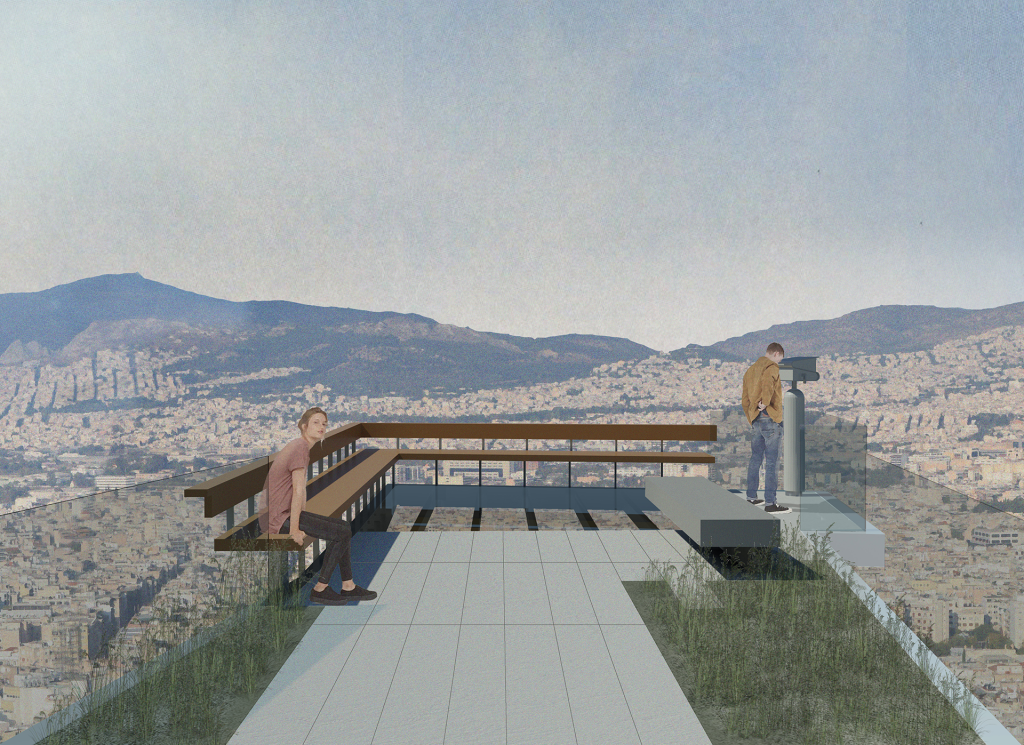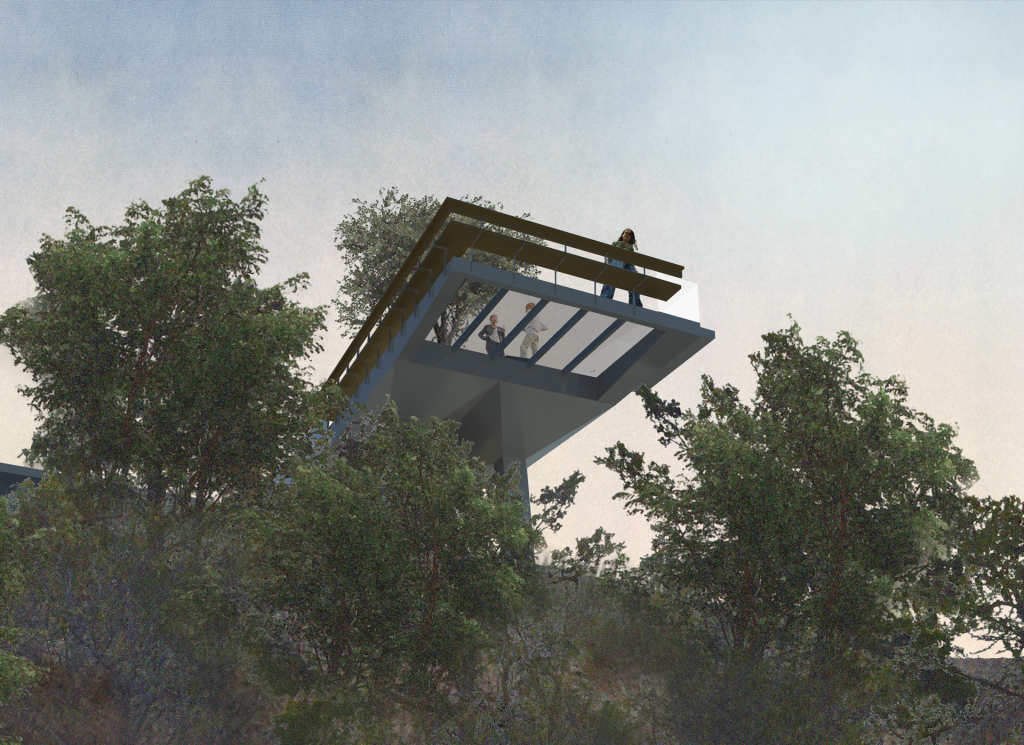 The ground floor is divided into successive zones. In the centre of the palm is the main square, surrounded by a café-bar and the service areas of the theatre. The second zone includes a botanical garden with representative species of plants from the surrounding hills. The plateau is surrounded by an area of comfortable seating.