Apartment building at Glyfada -GR
Architect: Panos Dragonas
Associate: Eirini Andri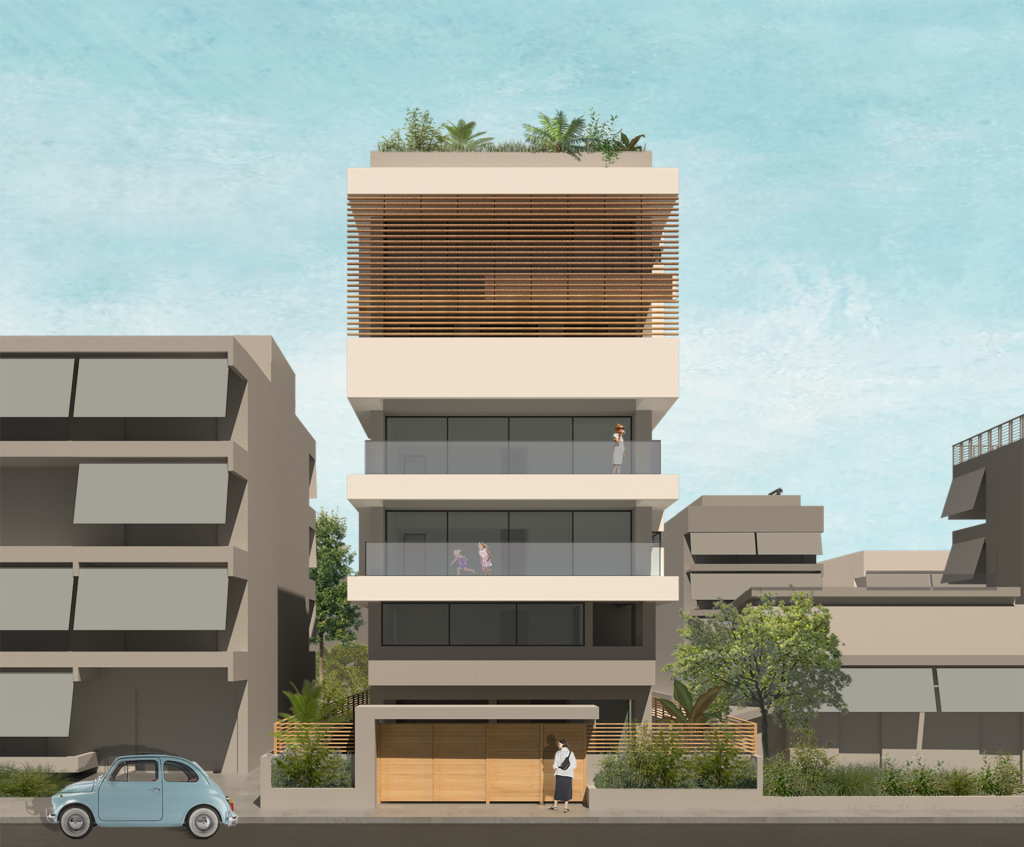 This project redefines the typology of the Athenian apartment building, taking advantage of the possibilities offered by the New Building Regulation, contemporary living standards in the suburbs of Athens, and the principles of bioclimatic design. The new polykatoikia comprises three one-storey apartments and two two-storey apartments with private swimming pools. The morphology of the building has been shaped by mixing open and enclosed terraces.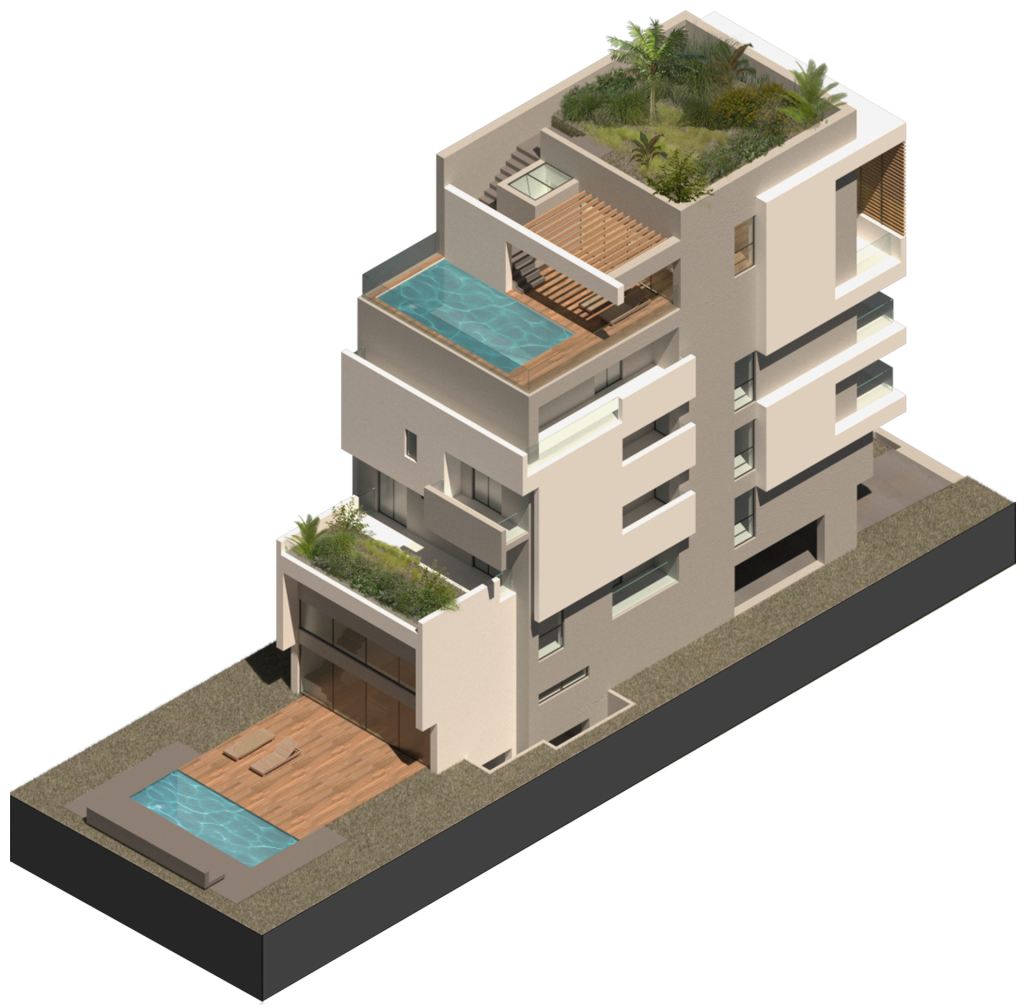 The ground floor is designed as a two-storey studio, with the bedroom overlooking the living room, garden and pool.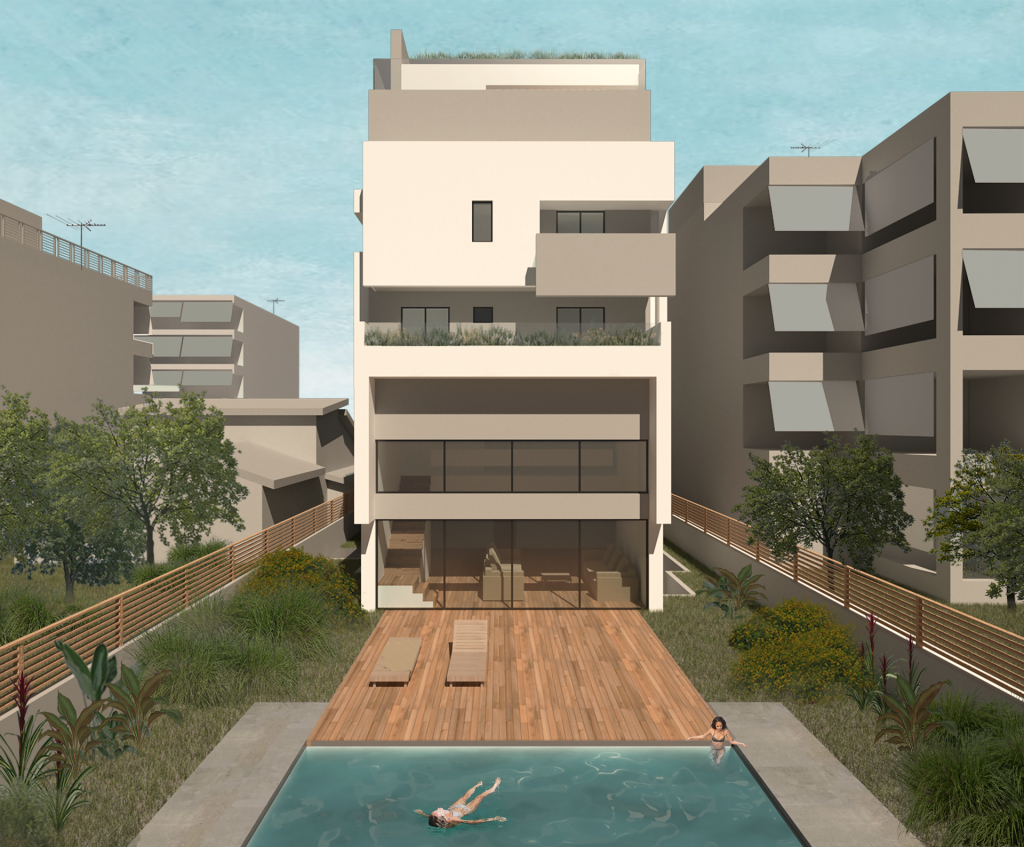 In the large penthouse apartment, the living room is on the top floor with a large terrace, private pool and access to the green roof.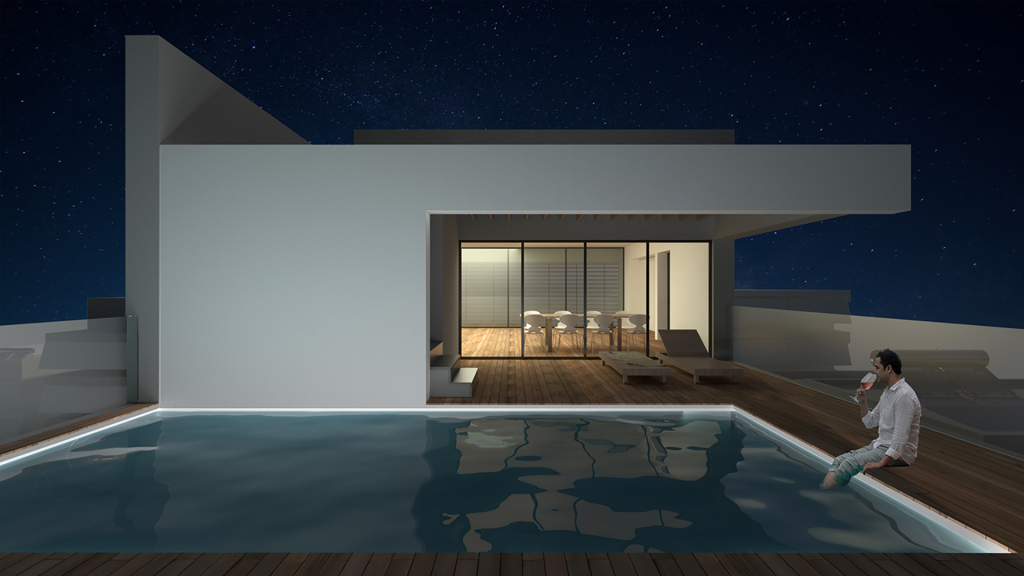 Structural Engineer: Konstantinos Tzimas
Commissioned by: Tzimas Construction Company & Goutos Properties