Complex of Vacation Houses in Skroponeri, Euboea -GR
Architect: Panos Dragonas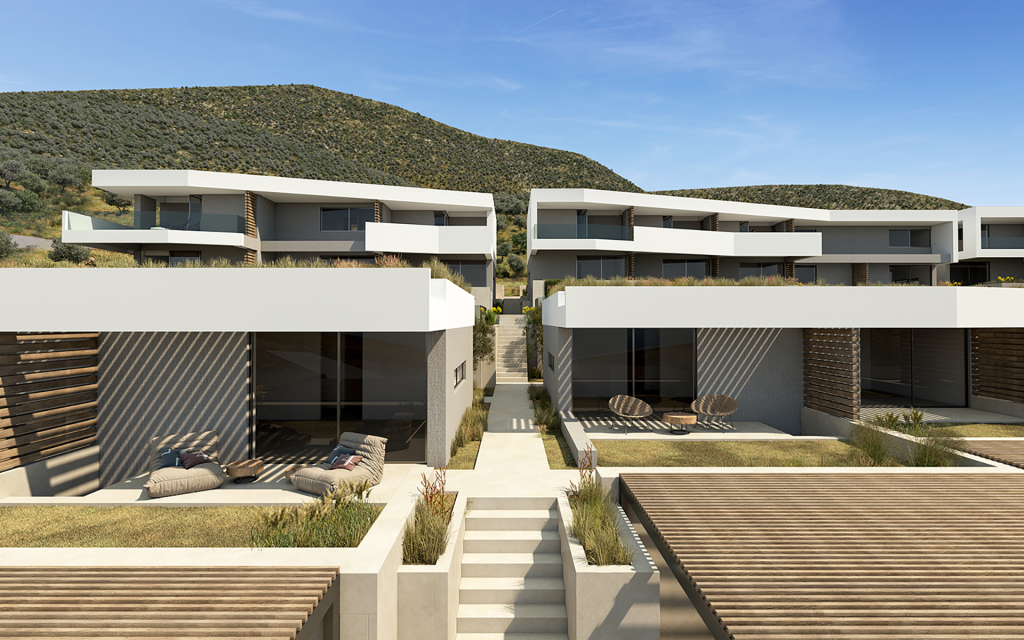 The project consists of 18 summer houses on a plot of land overlooking the bay of Skroponeri. 12 houses will be built on two levels with a surface area of 98 square metres each, while the remaining 6 houses will be built on one level with a surface area of 70 square metres each.
Each residence has its own garden, while two large communal swimming pools are created in the centre of the complex.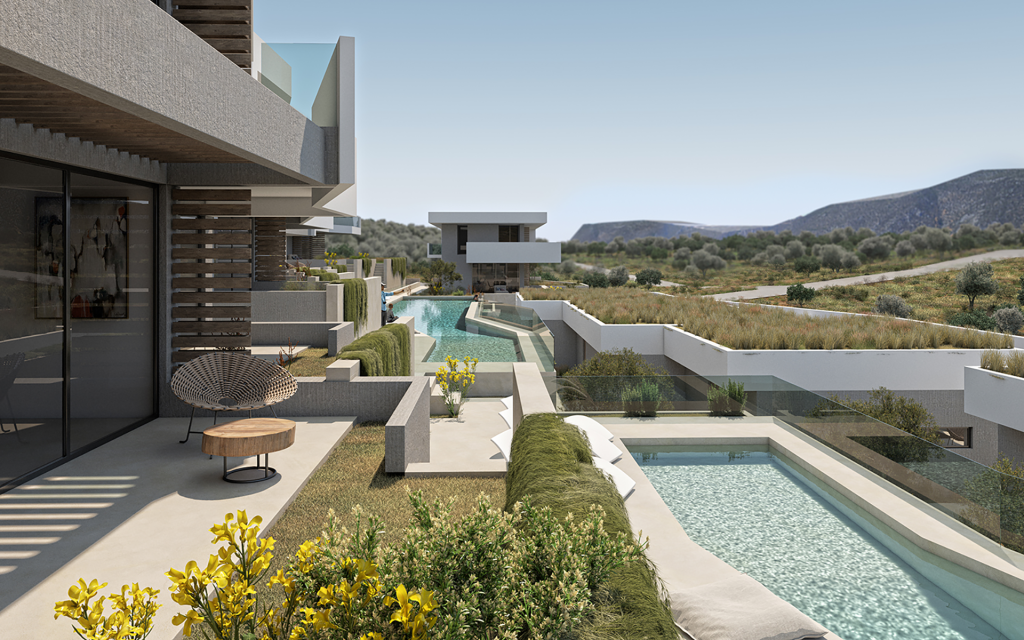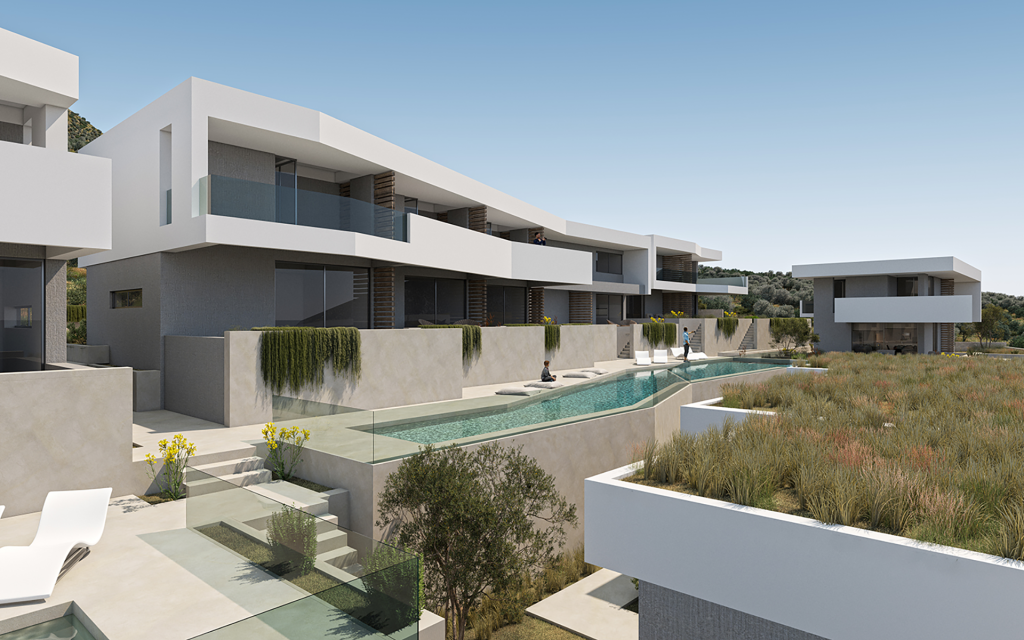 The configuration of the levels follows the natural slope of the land so that all the houses enjoy sea views. The roofs of the lower buildings will be planted for bioclimatic reasons, but also to better integrate the buildings into the natural landscape.
The parking area is located at the lowest level of the plot and access to the residential areas is by private roads, similar to a traditional settlement.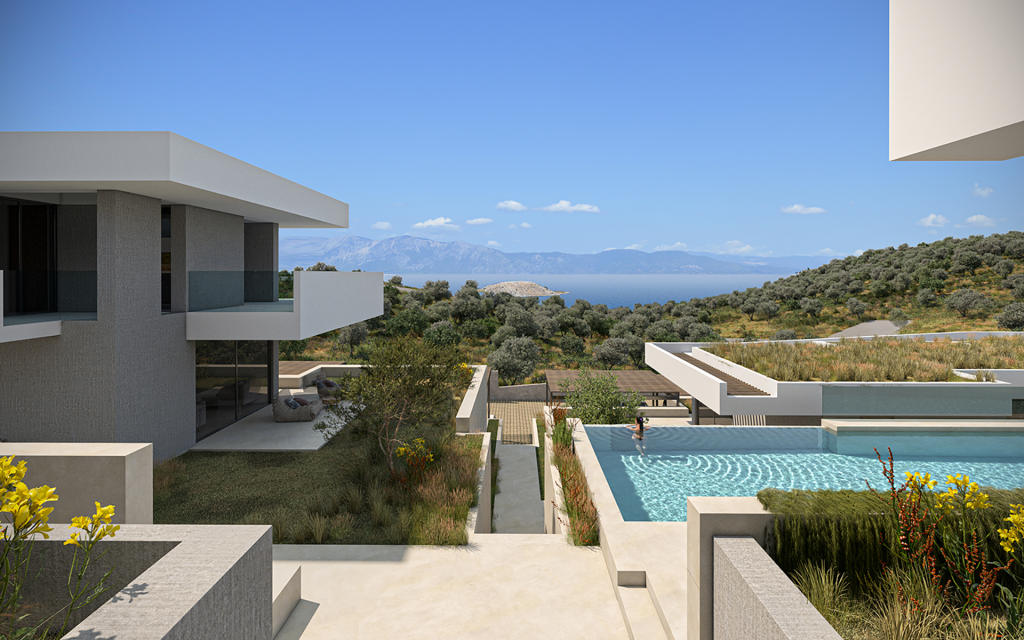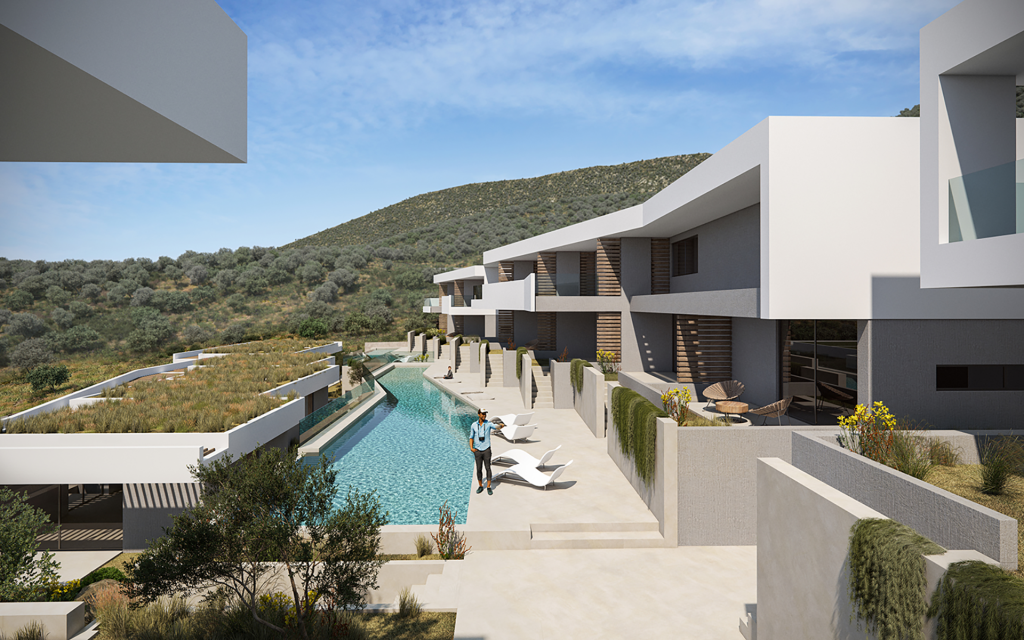 Structural Engineer: Konstantinos Tzimas
Visualization: Pixelogic