Residence at Chalkida, Euboea -GR
Architect: Panos Dragonas
Associates: Konstantina Papathanasiou, Eirini Andri
Structural Engineer: Konstantinos Tzimas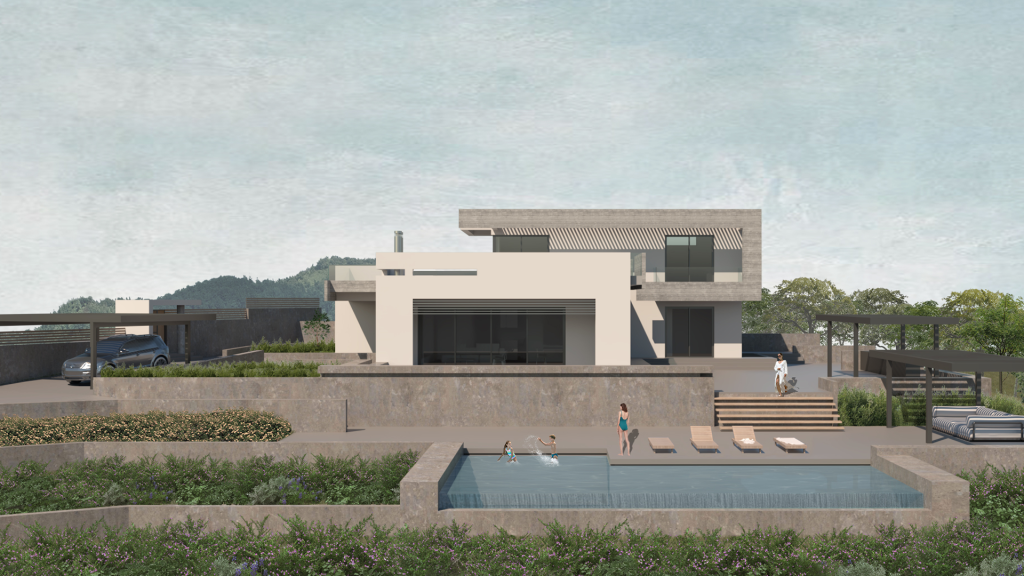 A house for a family of five is being built on a sloping plot with sea views just outside Chalkida.
The building composition consists of a two-storey wing with bedrooms facing south. The lower part of the building contains common areas in direct contact with the courtyard, the swimming pool and the sea view. The scaling of the volumes and levels of the outdoor spaces follows the natural relief and the principles of bioclimatic design.
The house has been designed in such a way that the outdoor spaces are an integral part of the daily life of the family.