Regeneration of Aishinou Street, Athens -GR
Architects: Panos Dragonas, Sotiris Theodosopoulos
Associates: Stella Theodosopoulou, Vivian Theodosopoulou, Konstantina Papathanasiou, Eirini Andri
Artwork: Eva Manidaki, Thanasis Demiris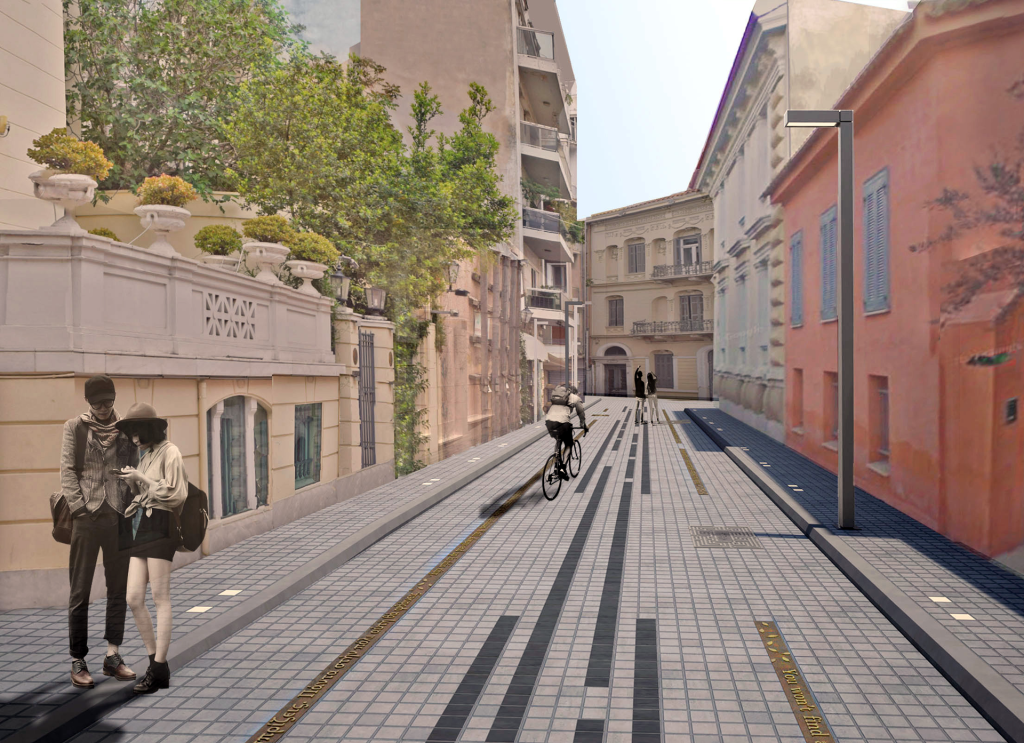 Aishinou is a small street in the historic district of Plaka. The main idea for the regeneration of Aisxinou Street is the creation of a "thematic floor" that highlights the historicity of the space and the surrounding buildings. A narrative about the area unfolds in specific zones and points of interest that are created on the pavement, while the design of the floor, the choice of materials and the arrangement of the luminaires emphasise the axis of movement.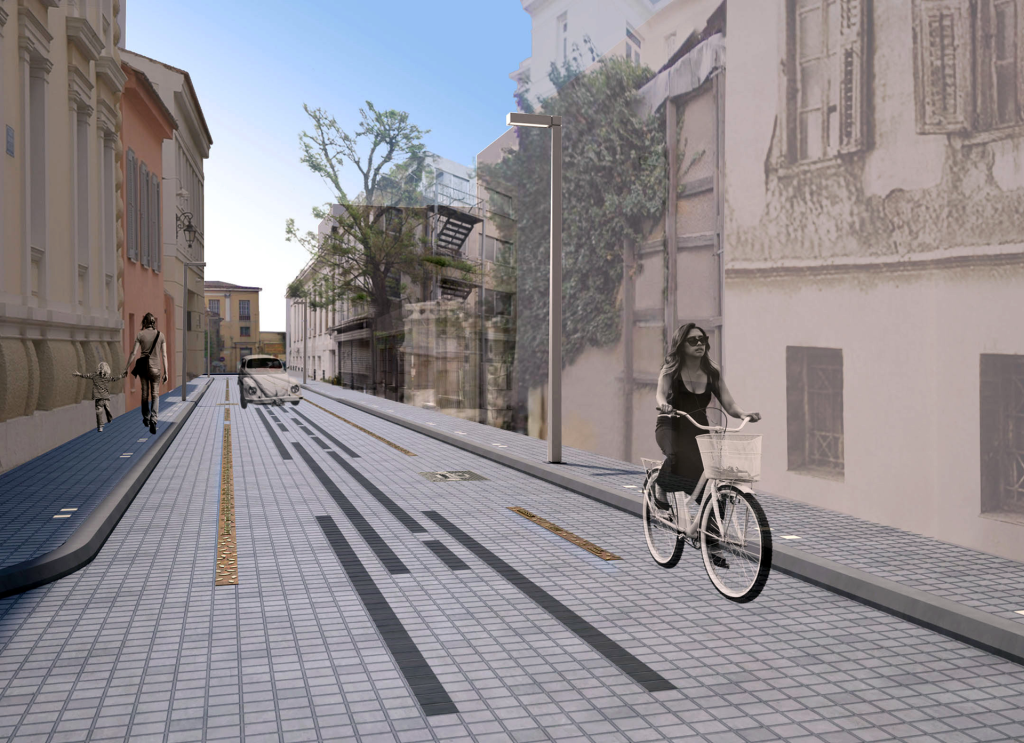 Creating a street with uniform architectural features for pedestrian and vehicular traffic zones is the main aim of the urban design. The functional separation of the traffic flows is achieved by varying the height and separating them by a low kerb. However, the basic materials and geometric features of the pavement remain common to both zones. This gives the entire width of the street a uniform architectural identity. Although the traffic function of the road remains unchanged, the uniform pavement design gives greater emphasis to the flow of pedestrians and bikes. This reduces the likelihood of accidents and discourages illegal parking by making drivers more aware of people walking on the road.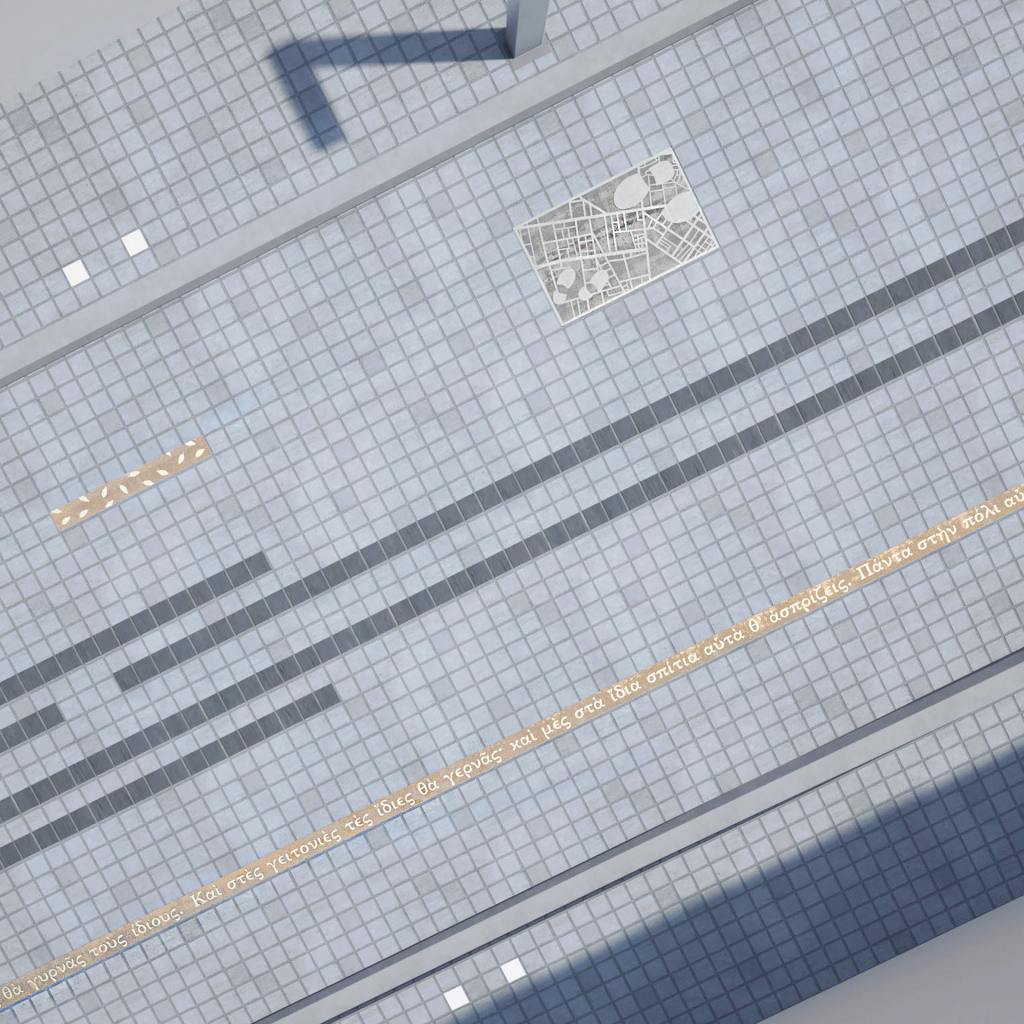 An excerpt from Constantine P. Cavafy's poem 'Η πόλις' ('The City') is displayed along the road. Cavafy's verses are engraved on 10cm wide embossed bronze plates that highlight the presence of the Cavafy Museum at the end of the street. Passers-by are encouraged to approach Cavafy's work and reflect on his special relationship with 'the City'.
In addition, four metal plates measuring 80×50 cm are placed on the road. The dimensions and materiality of the plates refer to typical elements of urban infrastructure, such as manhole covers. But in this particular case they are pictorial elements that refer to the historical identity of the area and the buildings that surround them. A fifth circular panel with the entire poem excerpt is located in front of the entrance of the Cavafy Museum, at the junction of Aishinou and Frynichou streets.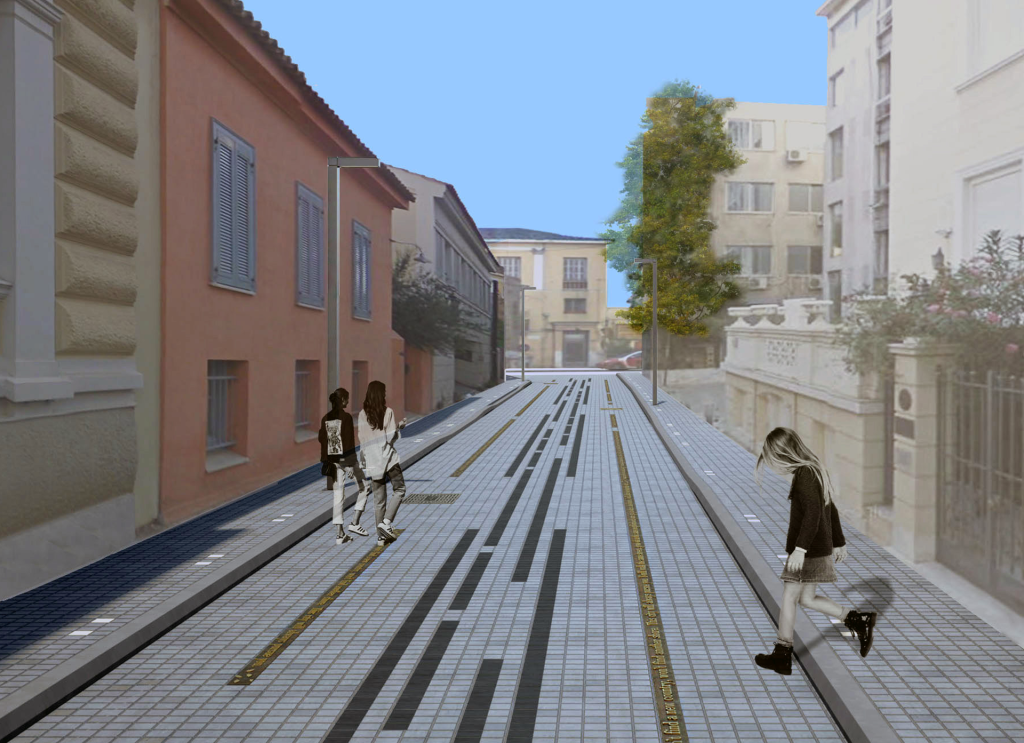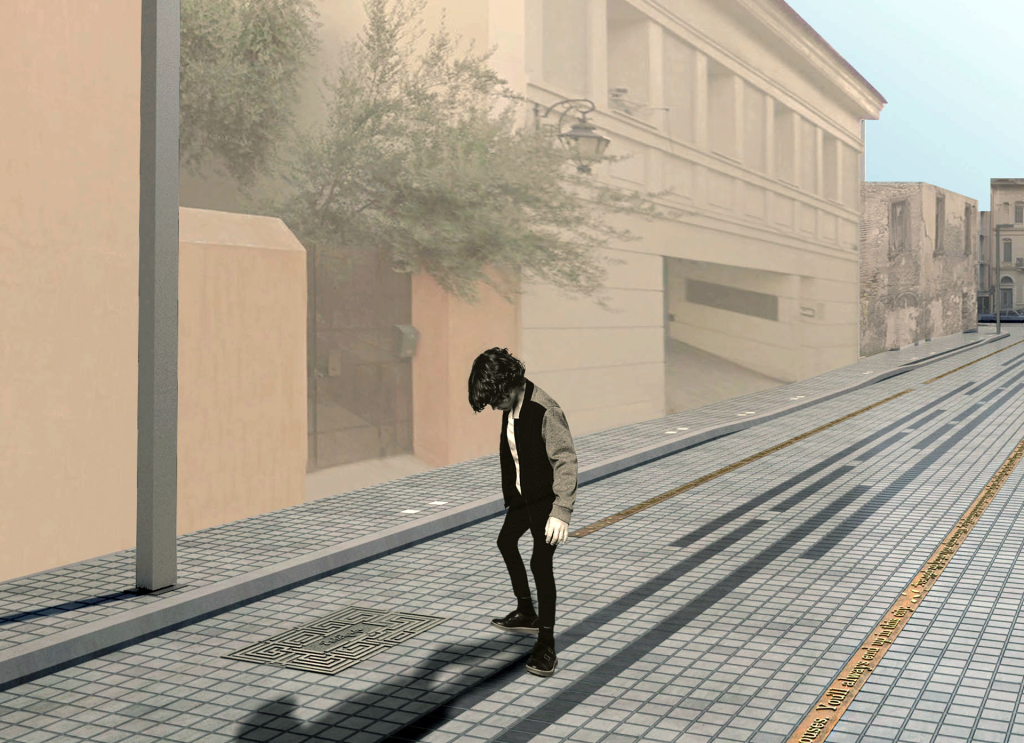 Lighting design: Eleftheria Deko Associates
Electrical Engineer: Dimitris Pantelakis
Commissioned by: Onassis Foundation