Cultural Center at Agios Ioannis Rentis, Athens -GR
First place at architectural competition upon invitation, 2016
Architects: Panos Dragonas, Varvara Christopoulou, Agapi Proimou, Sotiris Theodosopoulos
Associates: Lefteris Michaloutsos, Virginia Malami, Vivian Theodosopoulou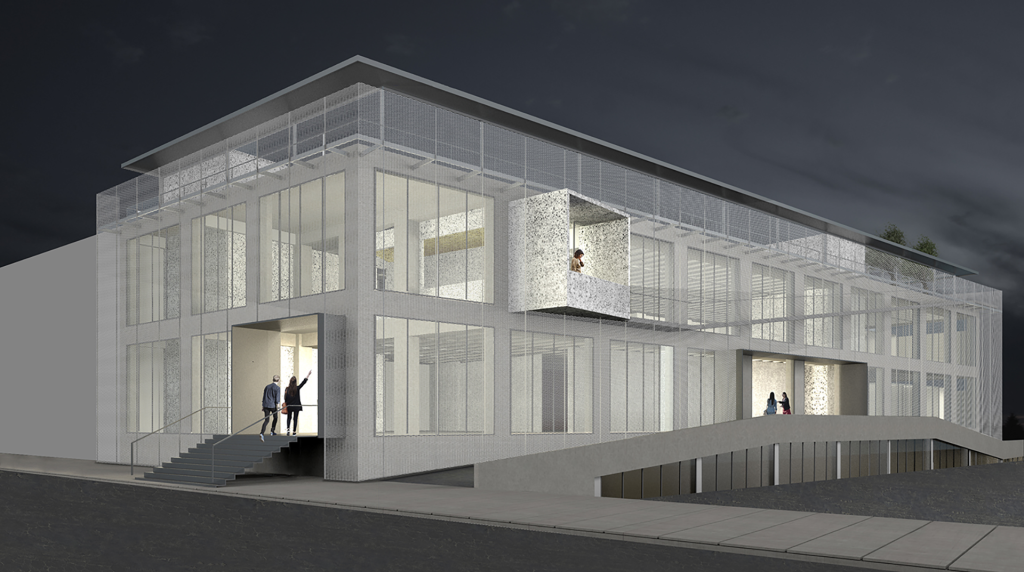 The Onassis Foundation plans to transform an old iron factory in Rentis into a cultural space. Located in a former industrial area, the building has large open spaces with characteristic exposed concrete beams.
The project includes a small theatre stage and storage areas on the ground floor, a large multi-purpose space in the basement, an exhibition space on the first floor and a roof garden with views of the Acropolis.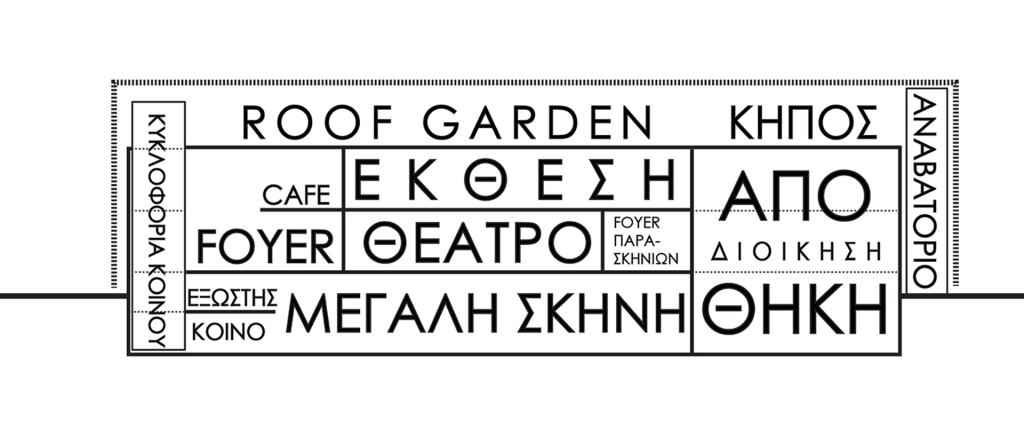 The facades, which are not of particular architectural interest, are redesigned due to the need for structural reinforcement. The new architectural identity of the building is given by its cladding of metal mesh and perforated aluminium panels. In this way, the building is modernised while retaining its industrial character.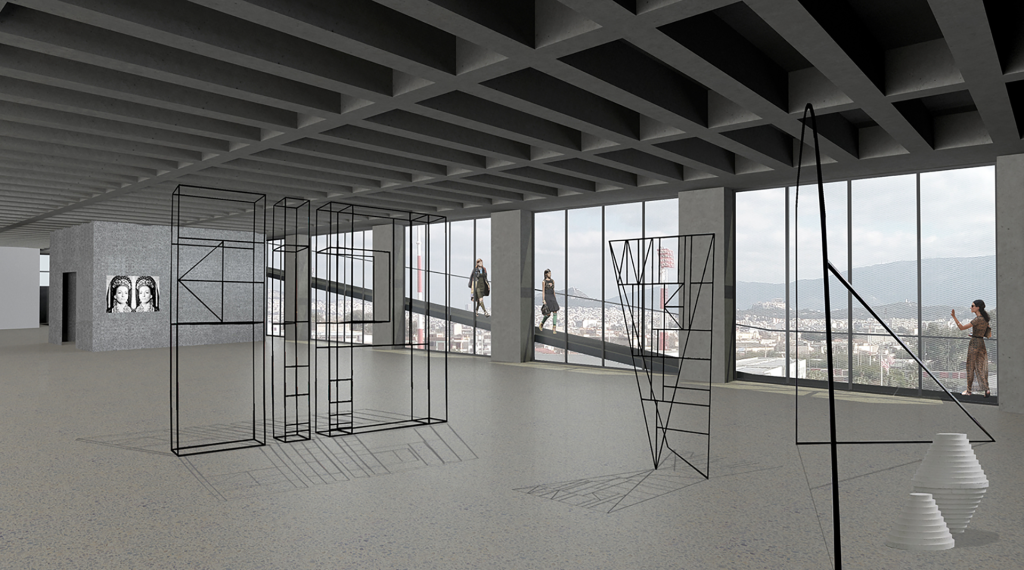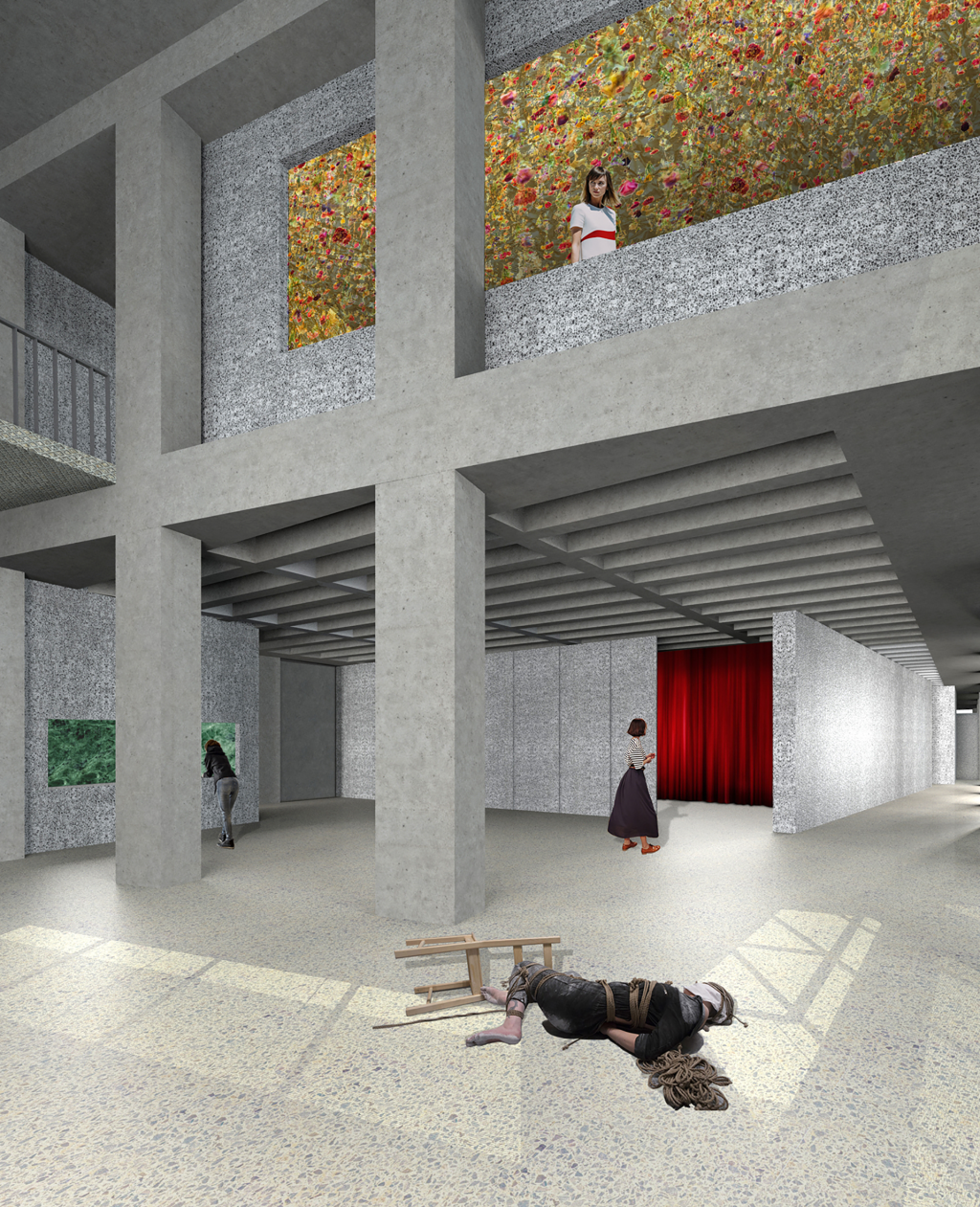 Structural engineer: John Marneris
Mechanical engineers: EL.T.E.ME.
Commissioned by: Onassis Foundation