Greek participation at the 13th International Architecture Exhibition -la Biennale di Venezia
Commissioners – Curators: Panos Dragonas, Anna Skiada
Exhibition design: Panos Dragonas, Anna Skiada, Varvara Christopoulou, Maria Bourdi, Maria Chassioti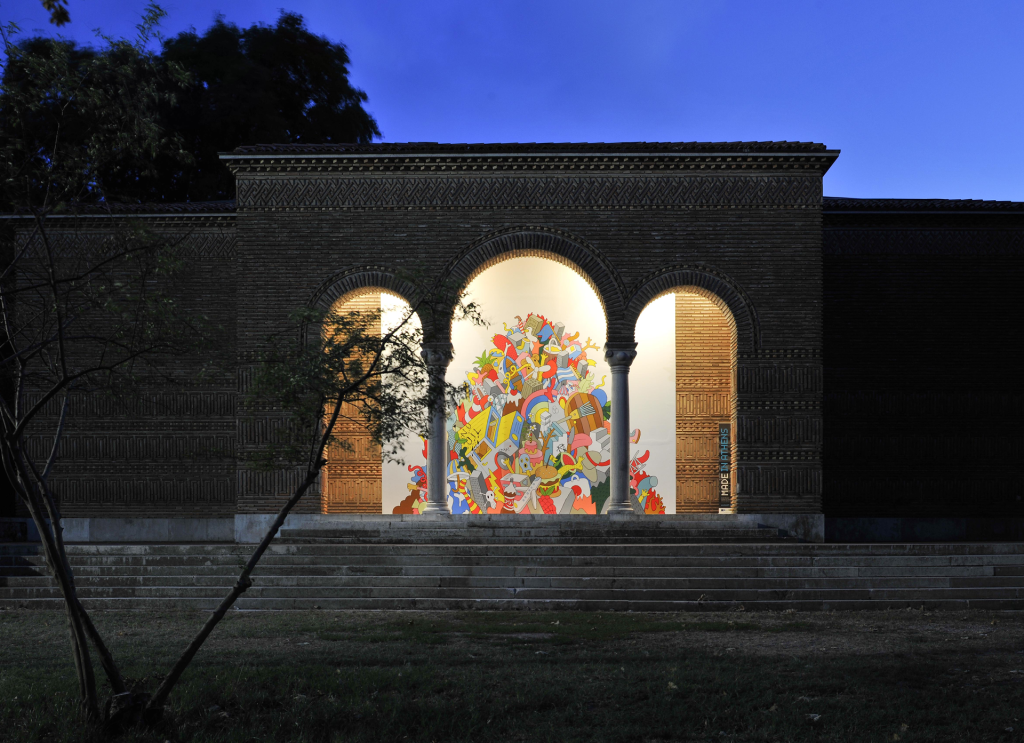 The Greek participation in the 13th International Architecture Exhibition sought to highlight the positive forces that emerged in Athens during the crisis. It explored the links with Athens' idiosyncratic urbanity, focusing on three themes: the city's modern tradition through the development of the Athenian polykatoikia; the fragmentation of public space and disputes over its use; and the development of new architectural narratives for Athens.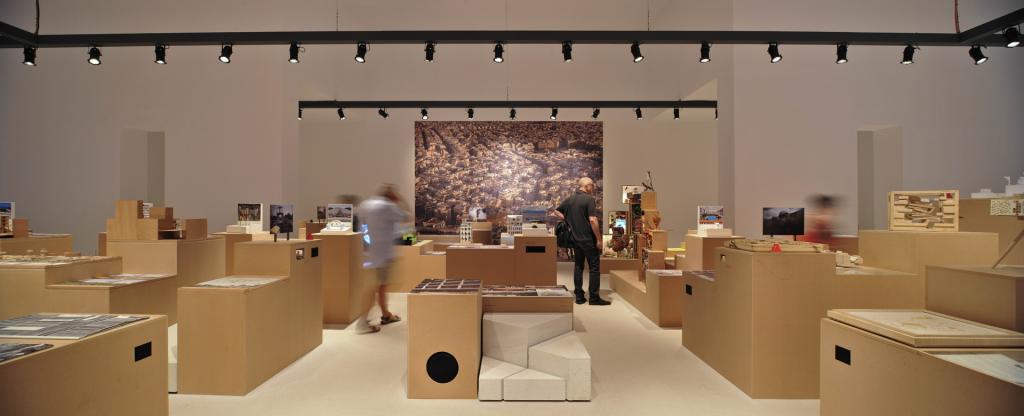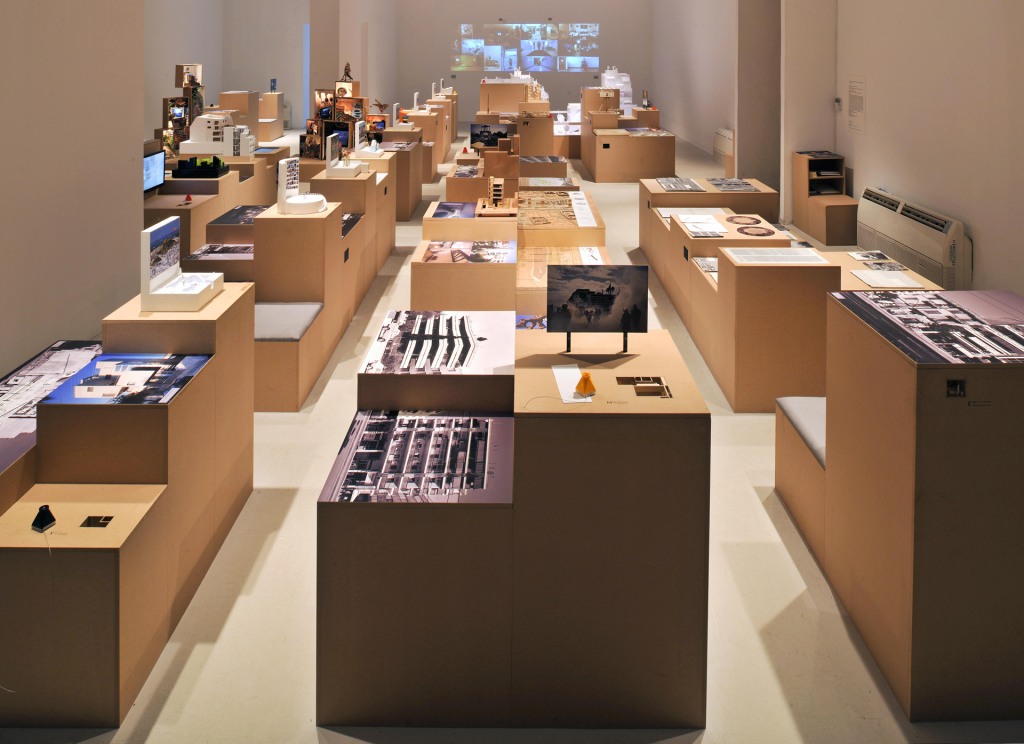 The exhibition included various means of architectural representation, such as architectural models, photographs, drawings, digital projections, as well as an audio-video installation produced especially for the exhibition. The whole installation was designed in collaboration with the main groups of participants. The structure of the exhibition was conceived as a three-dimensional mosaic with references to the irregular urban morphology of the Athenian blocks. The installation sought to provoke interaction between the participants, searching for common references, affinities or even conflicts. This form of presentation sought to assemble the individual mosaics into a collective work, emphasising the importance of a common Athenian ground.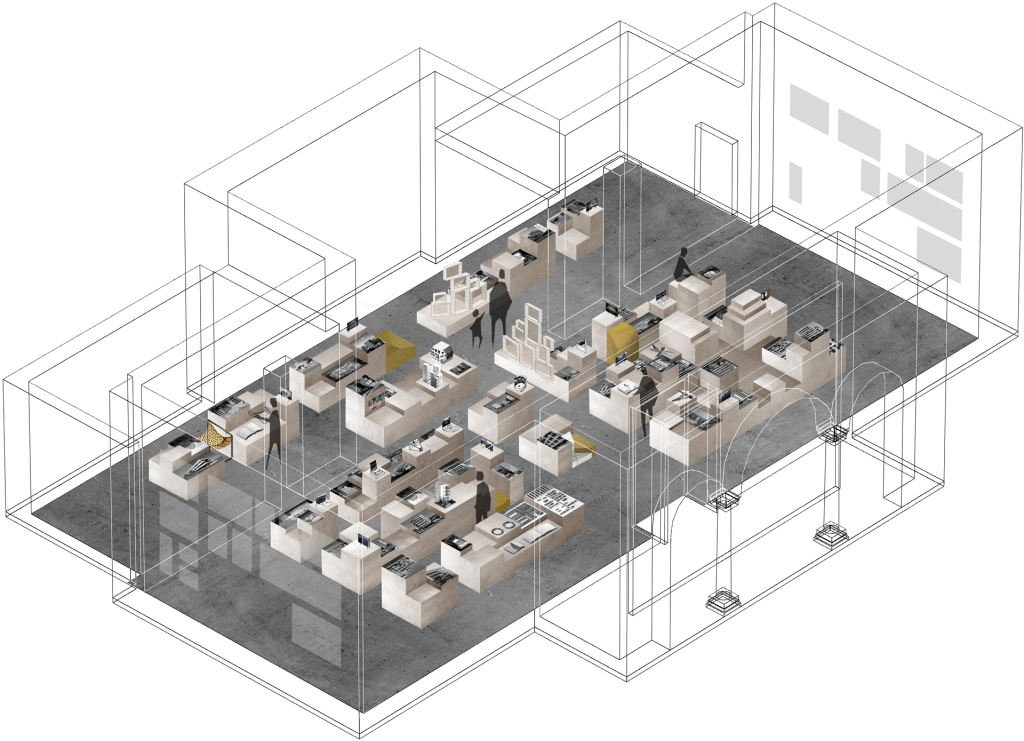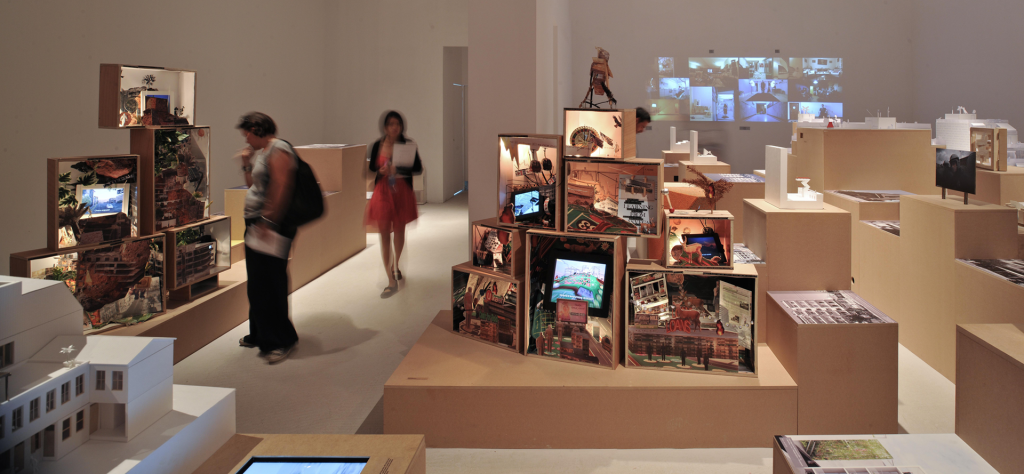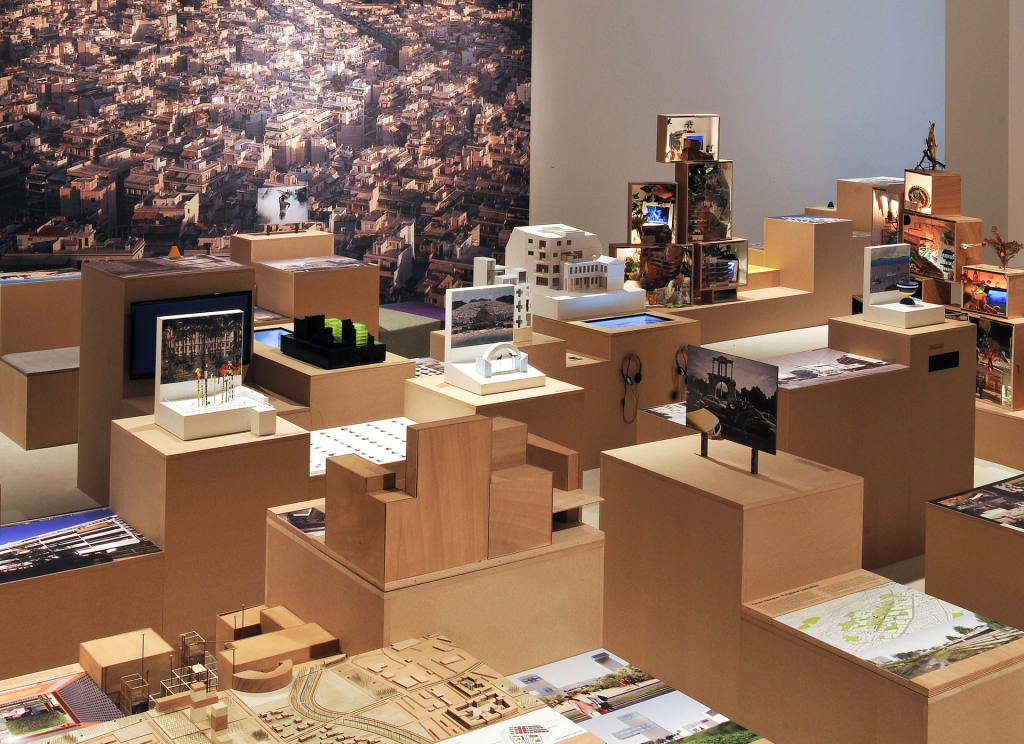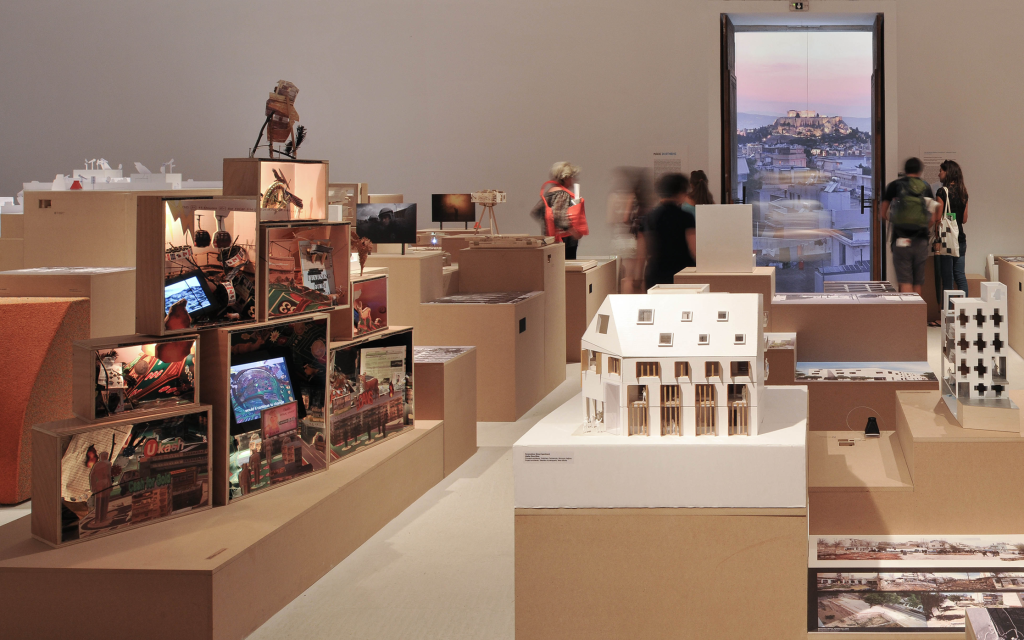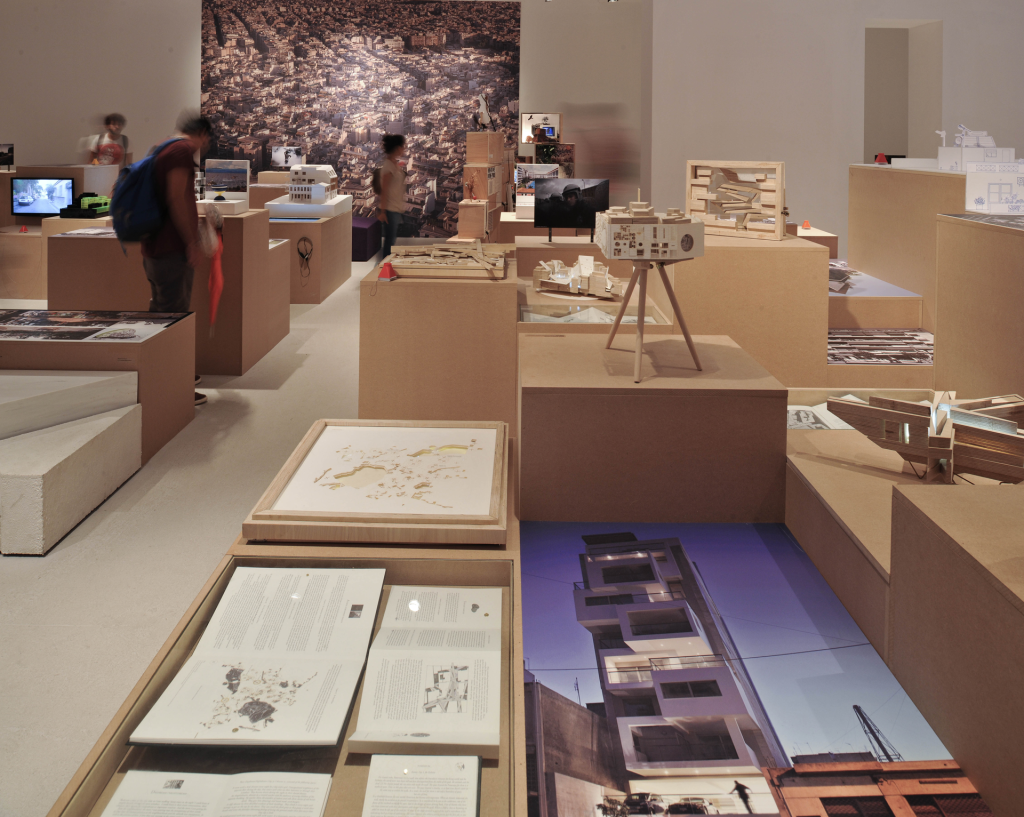 August 29th – November 25th 2012, Greek Pavilion, Giardini di Castello, Venice -IT
Organized by the Hellenic Ministry of Environment, Energy and Climatic Change with the collaboration of the Consulate of Greece in Venice
Construction: Gavriil Michalis
Production: LTH advertising
Design of printed material: Ioanna Kostika
Photos: Charalambos Louizidis, Aikaterini Niki Glinou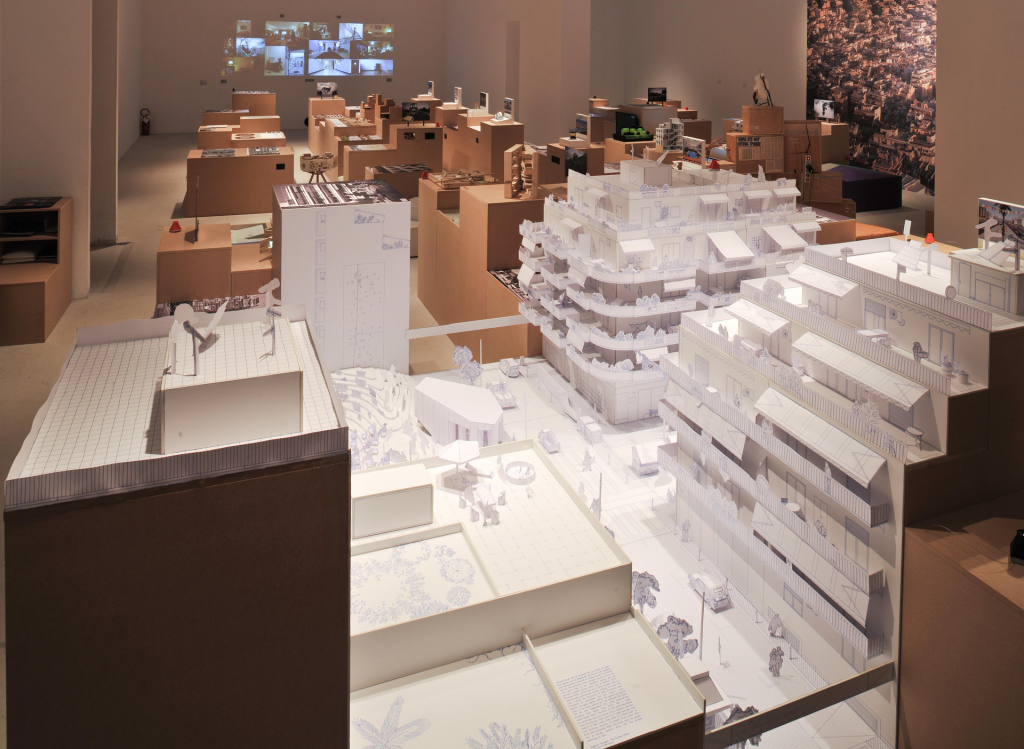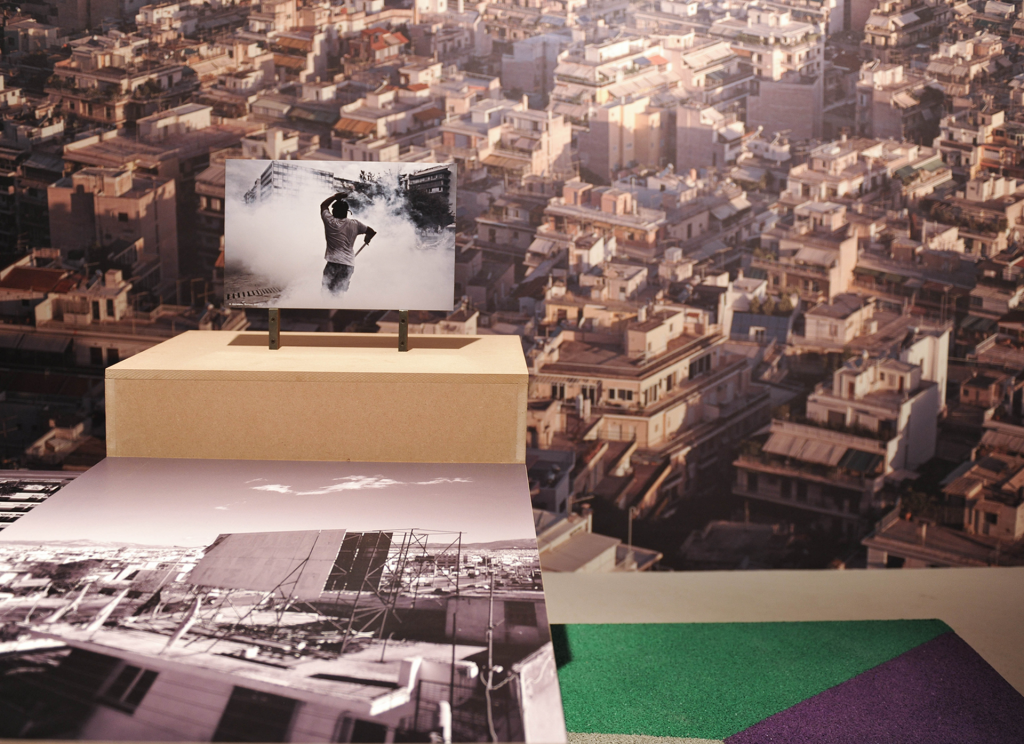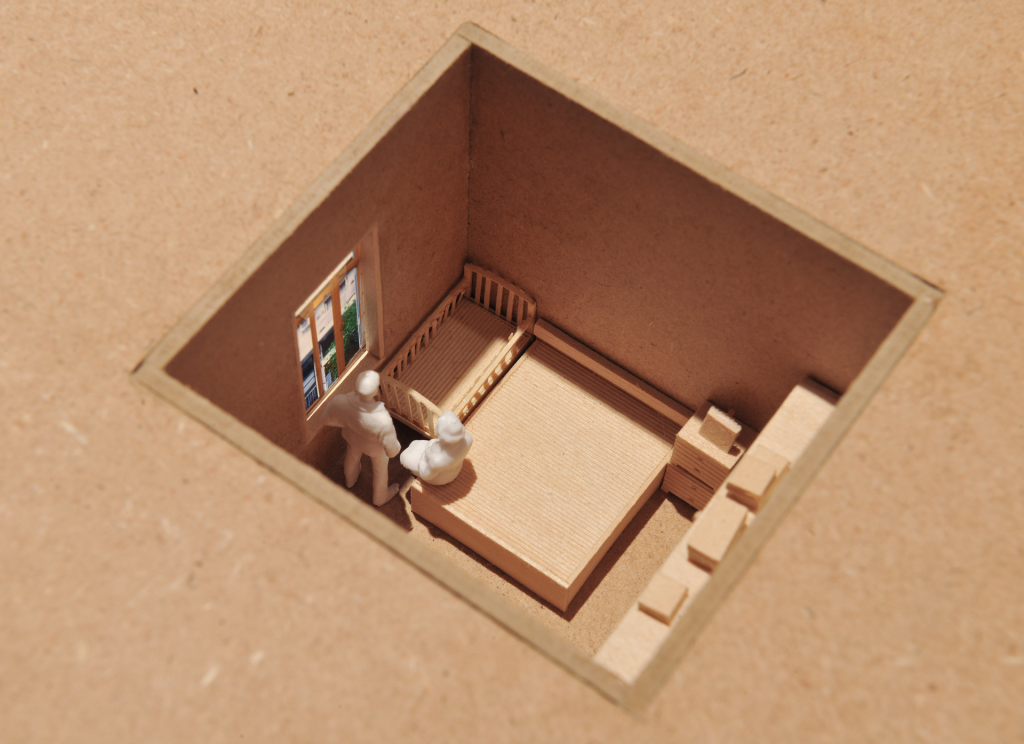 Participants: Andreas Angelidakis, ANTONAS Office, Aesopos Architecture, AREA Architecture Research Athens, buerger katsota architects, decaARCHITECTURE, draftworks*, Point Supreme Architects. D. & S. Antonakakis, T. Argyropoulos & C. Decavallas, Atelier Bow-Wow, I. Bertaki / C. Loukopoulou / C. Paniyiris, BIG, Boyd Cody Architects, Divercity, doxiadis+, P. Dragonas & V. Christopoulou, D. Fatouros, FORA, C. Gkikas & E. Filtsou, ISV Architects, Klab Architecture, K. Krokos, ksestudio, N. Ktenas, Μ. Nikoloutsou & M. Filippidis, E. Scroumbelos, Solid Objectives, D. Sotovikis / A. Sotovikis / C. Batziou, tense architecture network, N. Valsamakis, I. Vikelas, Τ. Ch. Zenetos. Charalambos Louizidis & Aikaterini-Niki Glinou, Yiorgis Yerolymbos, Dimitris Michalakis, Angelos Frantzis, Nikos Triantafyllou, b.