Participation in the exhibition "The Minimum Structure"  that was curated by Apostolis Artinos (2014)
Architects: Panos Dragonas, Varvara Christopoulou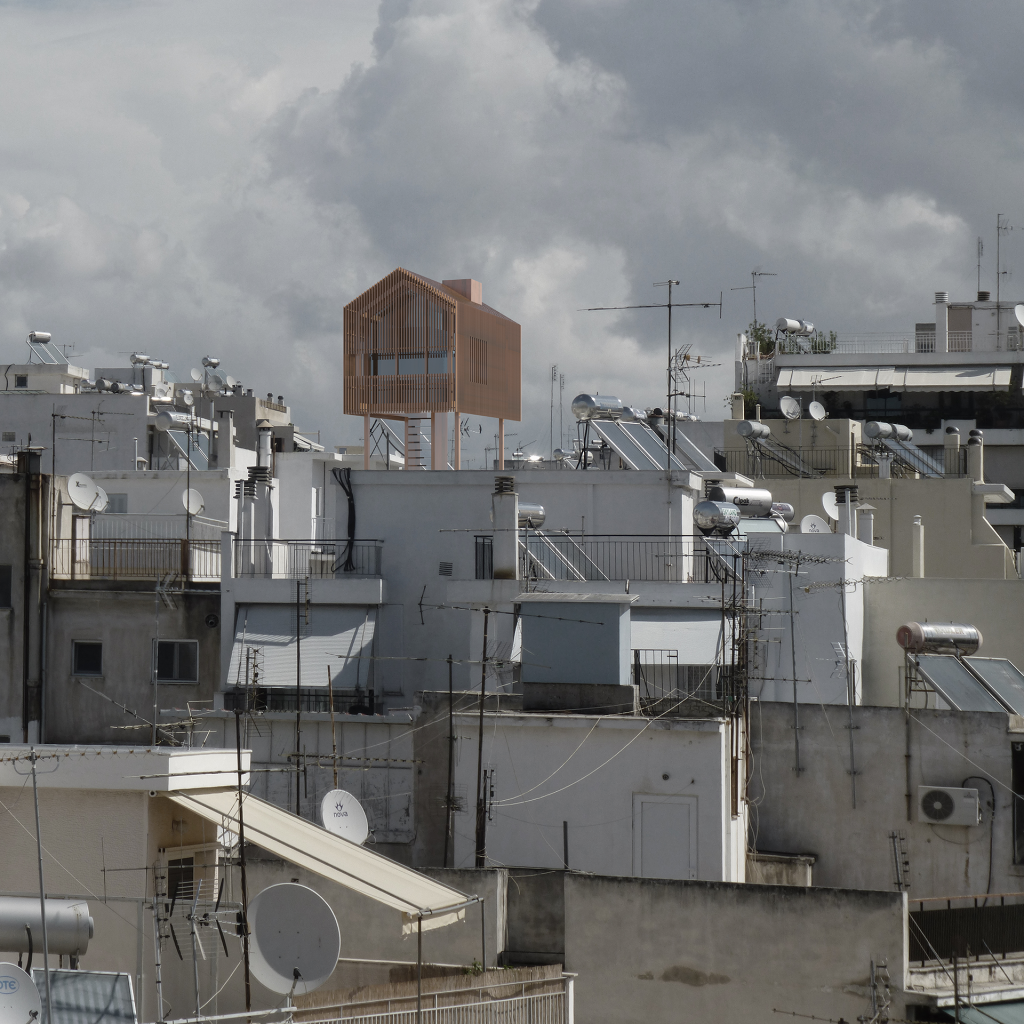 Since the mid-19th century, the desire to escape the city has been at the heart of many narratives. In Martin Heidegger's "hut" in the Black Forest, in Le Corbusier's "cabanon" at Cap Martin and in Michelangelo Antonioni's "Avventura" on the Aeolian Islands, the modern subject seeks moments of peace and mediation in remote places, far from the hustle and bustle of the city. The notion of the heterotopic hut developed in parallel with the development of the 20th century metropolis.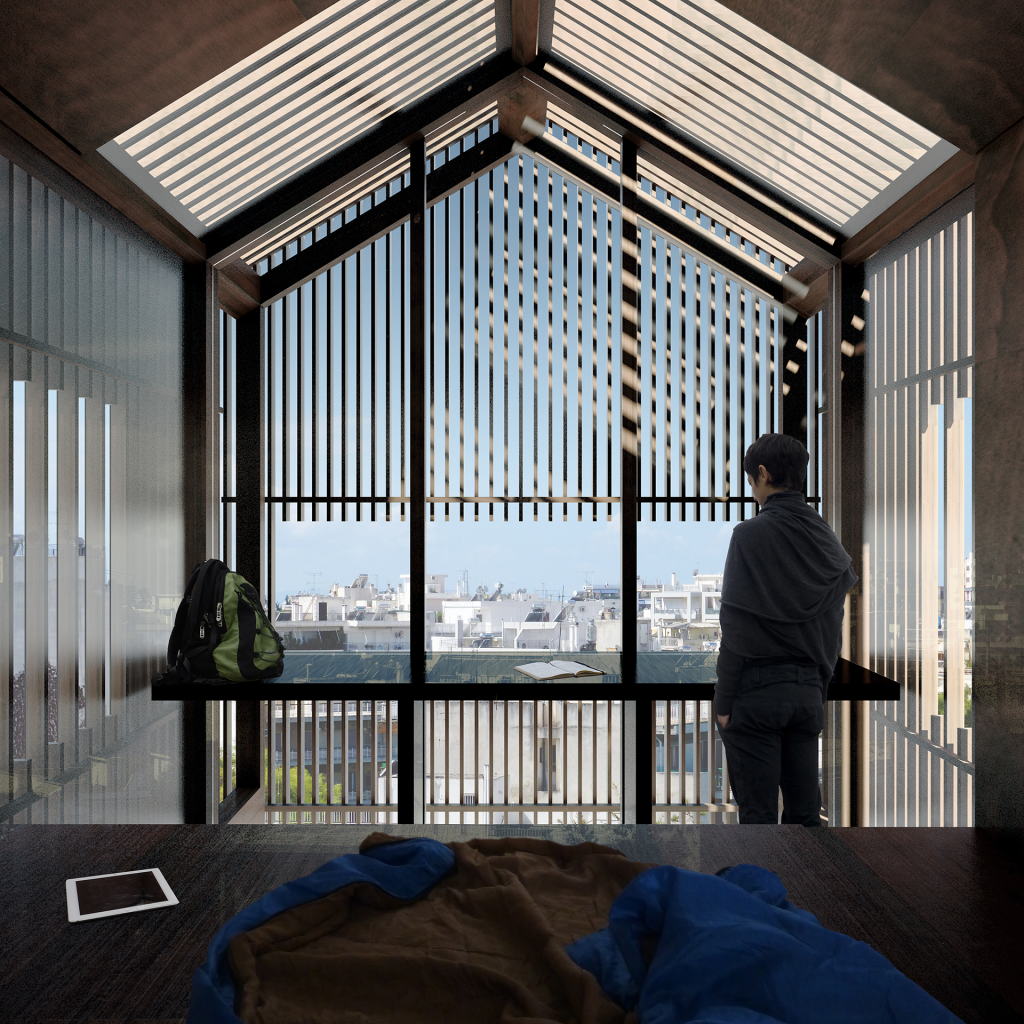 At the beginning of the 21st century, there are no more remote places. The planet has been explored and digitally mapped in every latitude and longitude. Media and social networks bring the public sphere to every corner of the world. In the new Great Depression, the city dweller's ability to isolate and mediate becomes increasingly difficult. More than ever, the postmodern subject remains trapped between the real space of megacities and the digital world of computer networks.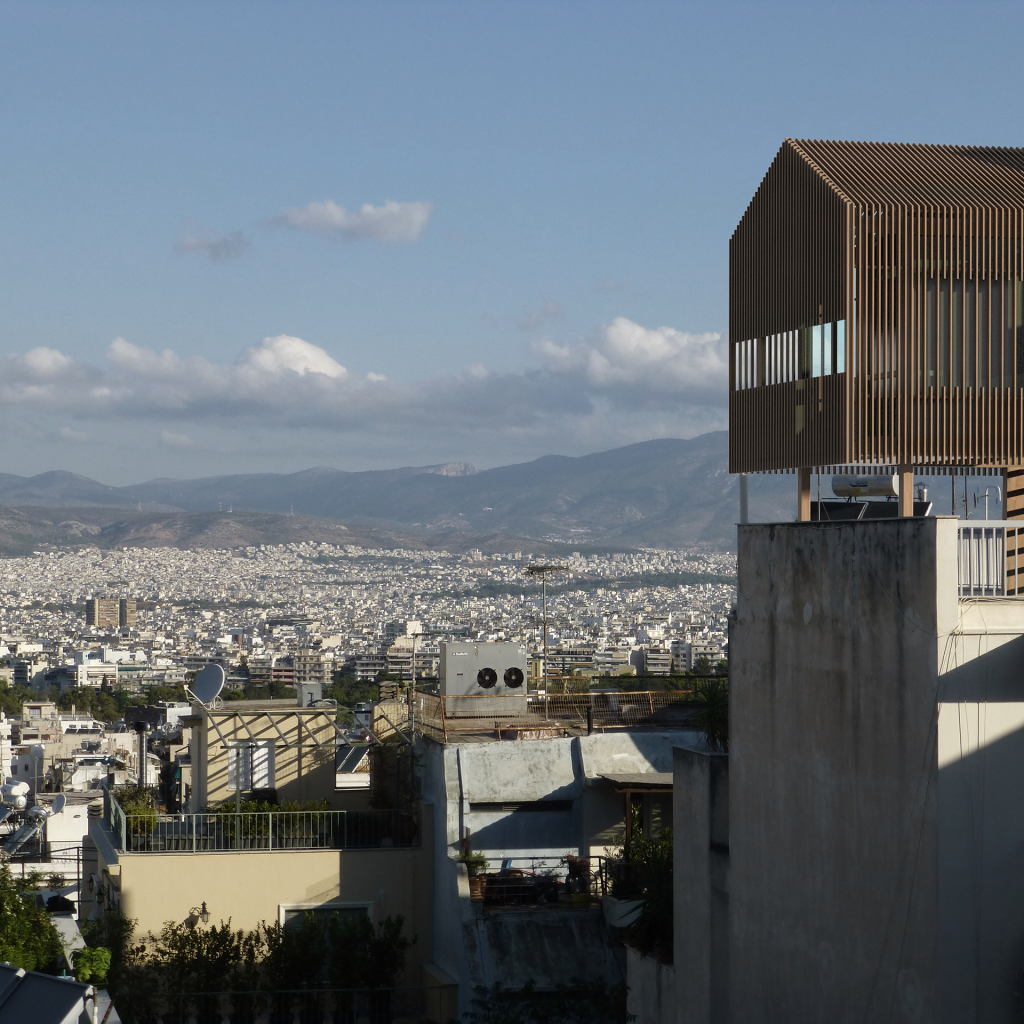 The dominance of the urban condition and the exploitation of the countryside shift the search for new heterotopic structures into the urban space. The new hut is not built on natural ground, but on the urban landscape of the Athenian terraces, just two metres above the roof of a typical "polykatoikia". The minimal distance from the urban surface allows the city to be viewed from a different angle. With a surface area of nine square metres, the cabin provides the minimum equipment necessary for temporary escape and contemplation.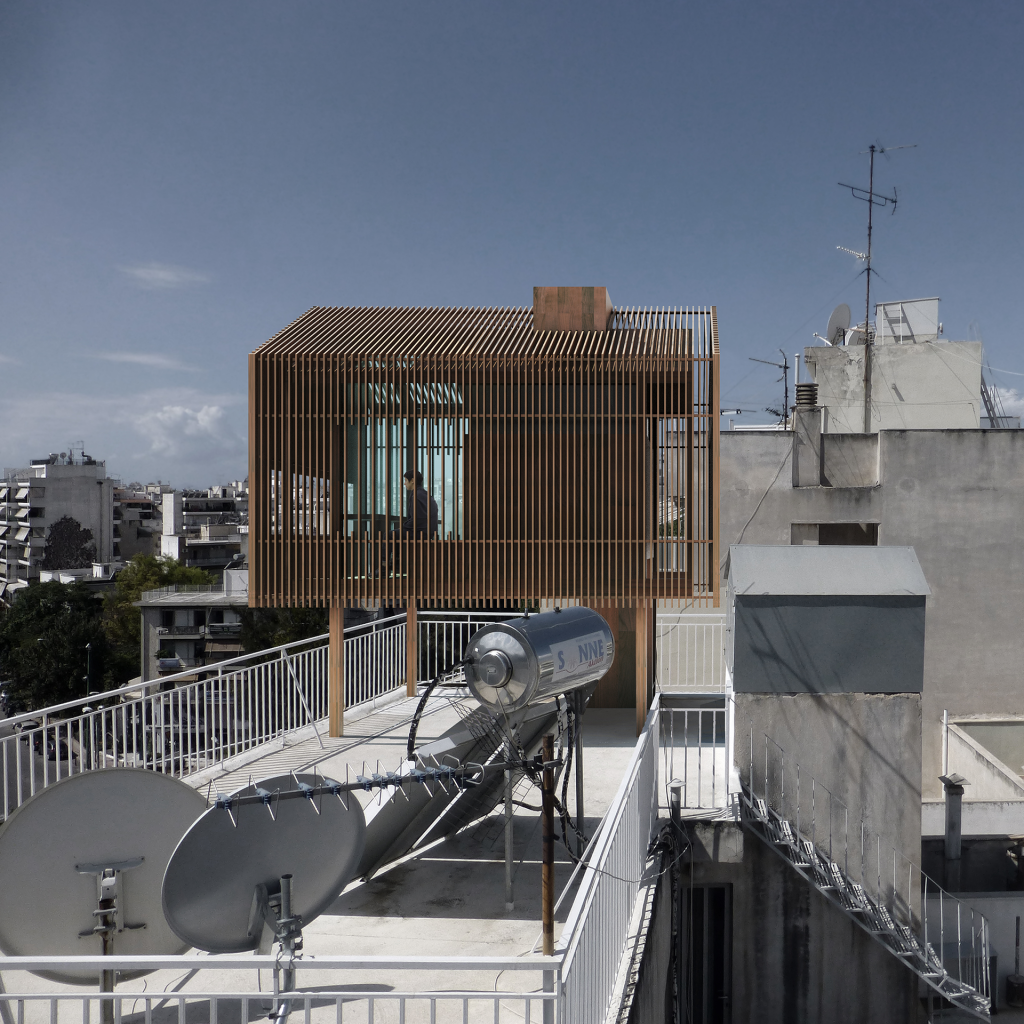 Offering a view of an artificial landscape made of antennas, solar panels and insulating materials, the new structure allows a minimal detachment from the stifling environment of the contemporary Greek city. The urban hut creates a voluntary isolation cell above the ruins of recession. The hut returns to the city as both a primary architectural form and a minimum standard of living, establishing a heterotopia in the stepped skyline of Athens.