From Making Things to Making the Commons
Curated by: dpr-barcelona (Ethel Baraona Pohl, César Reyes Nájera) and Pelin Tan
Co-Curated by: Panos Dragonas
Exhibition design: Panos Dragonas, Varvara Christopoulou
Visual design: Folder (Marco Ferrari, Elisa Pasqual, Alice Longo, Mattia Spresian)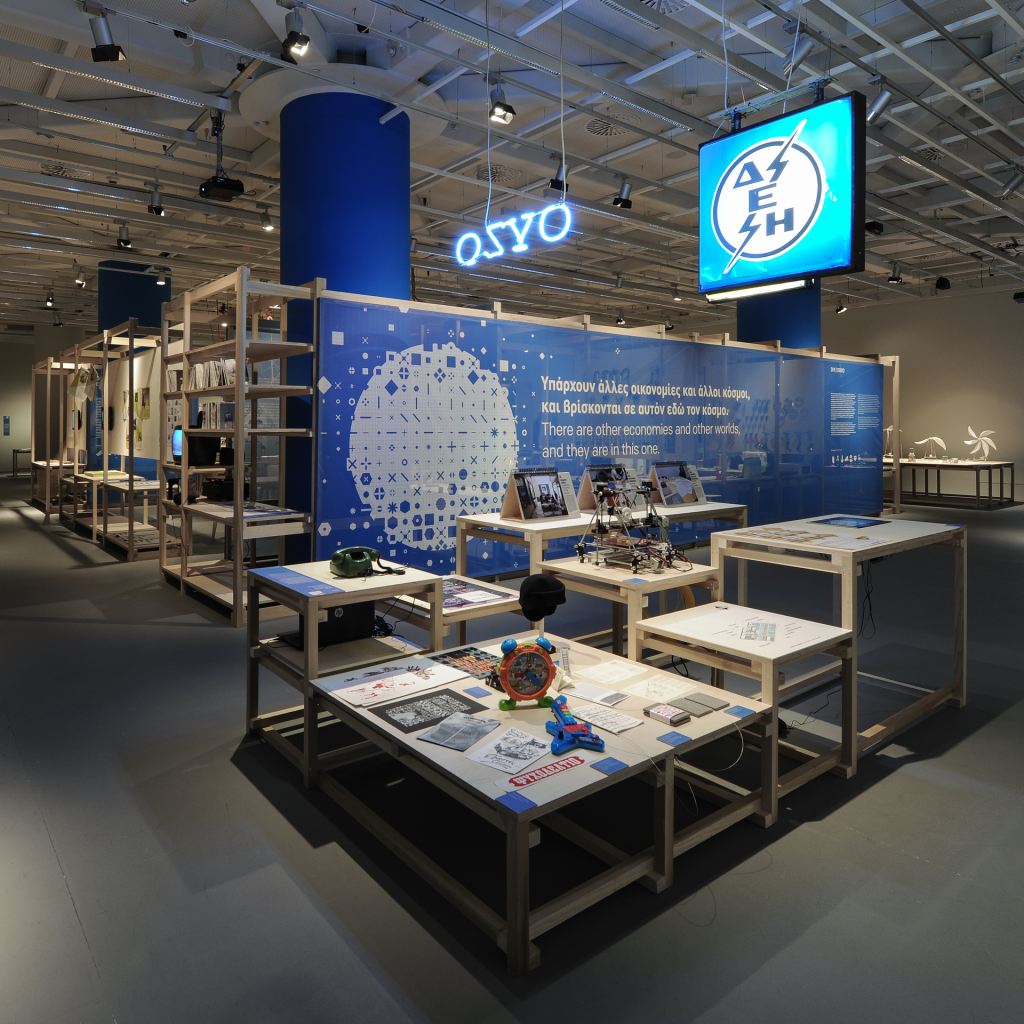 The Adhocracy exhibition at the Onassis Cultural Centre in Athens was focused on the relation of design, culture and society within a global approach, but based on the dynamics of local art, architecture and design. Adhocracy [Athens] highlighted achievements by makers who are guided by the will to change the system by changing the way they make things themselves. It included examples of makers whose work embraces open source design, and particularly emphasizes the idea of the commons in relation to production. Adhocracy [Athens] was the continuation of the research started for the 1st Istanbul Design Biennial in 2012, curated by Joseph Grima and associate curators Ethel Baraona Pohl, Elian Stefa, and Pelin Tan. The Adhocracy exhibition has also been presented in New York (New Museum, 2013) and London (LimeWharf, 2013).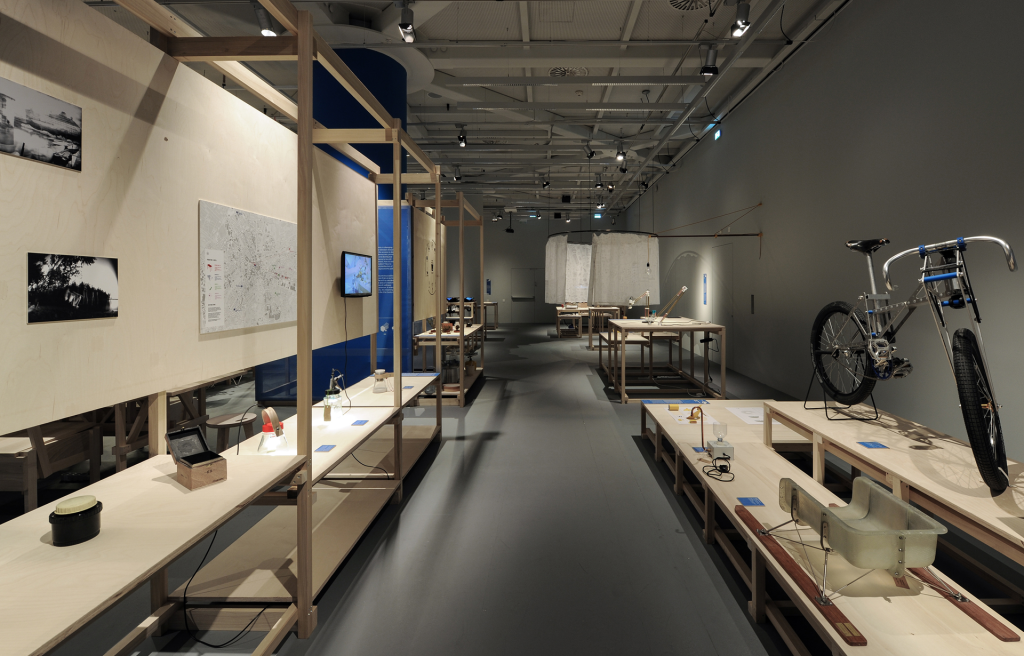 From Do-It-Yourself to Do-It-With-Others, from new technologies to a common ground, this exhibition brought together a group of practitioners, artists, designers, architects, and thinkers whose work transcends the traditional ways of designing, and are actively working on the intersection of the political, social and economic field. Adhocracy [Athens] exhibition presented a set of 54 projects, where 35 of them were selected by an Open Call process that took place three months before the opening. Following this Open Call, 173 submissions were submitted from all around the world.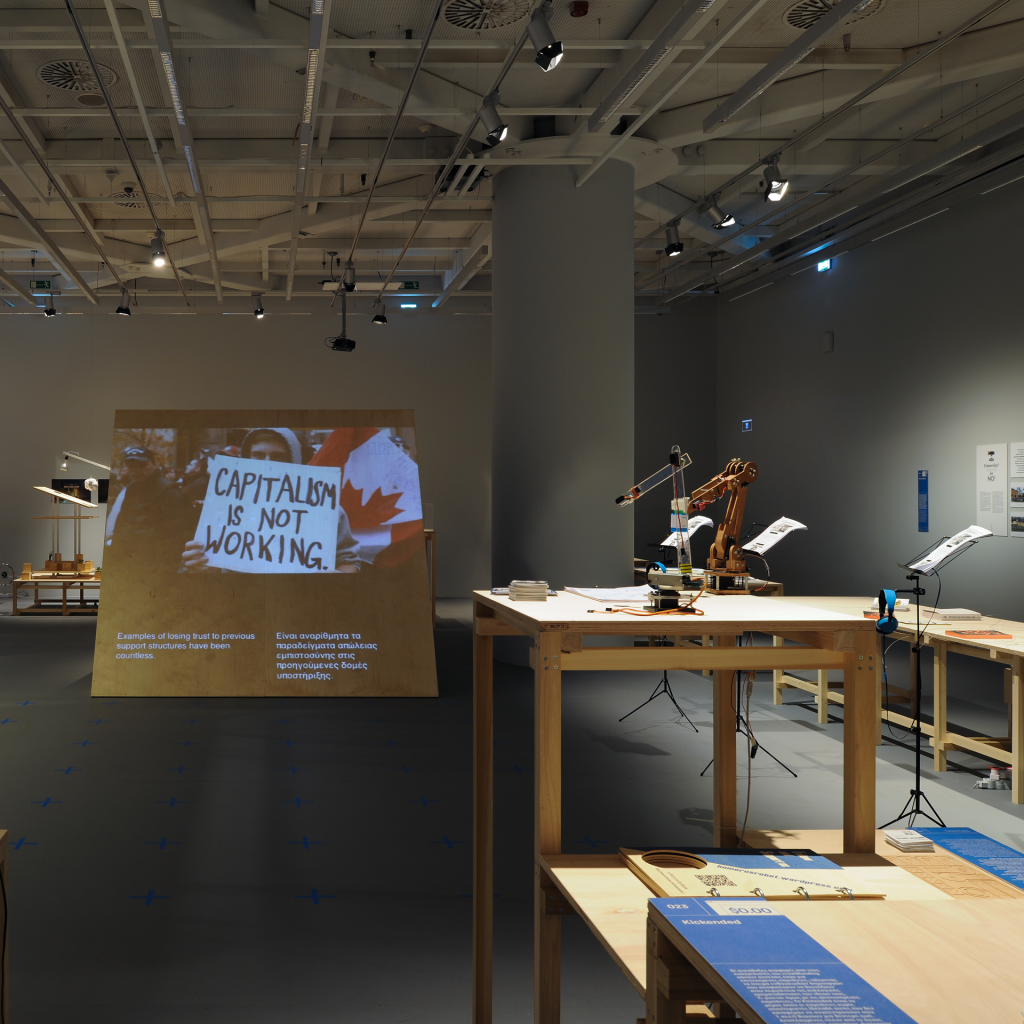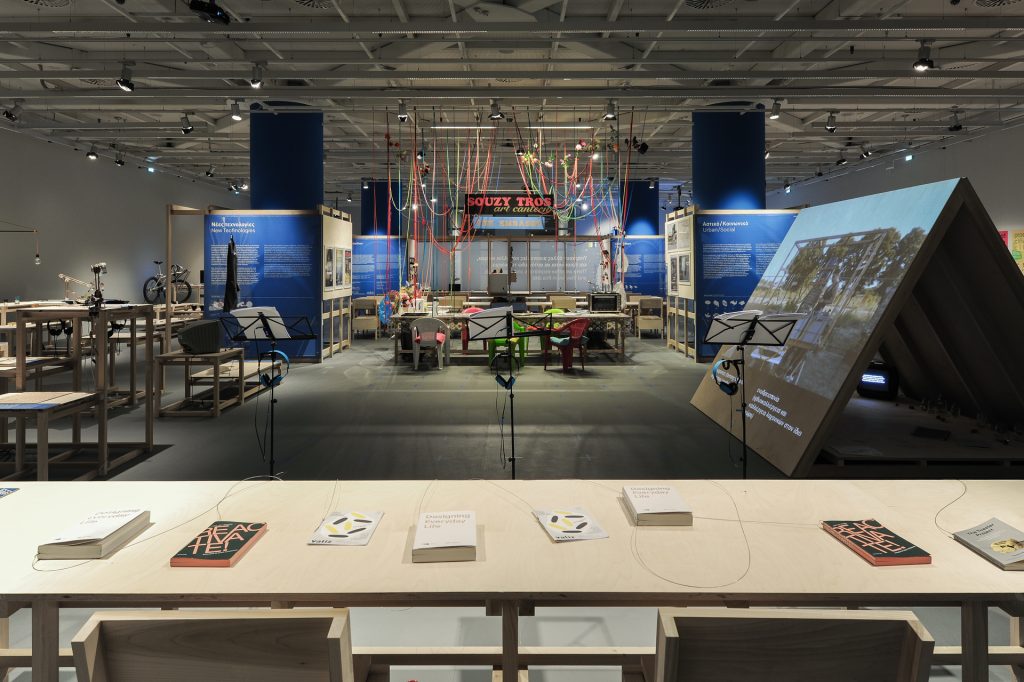 The exhibition at the Onassis Cultural Centre was organised around a workshop space. Visitors to Adhocracy Athens had the opportunity to make objects, expand their theoretical background and create shared knowledge through a rich programme of activities.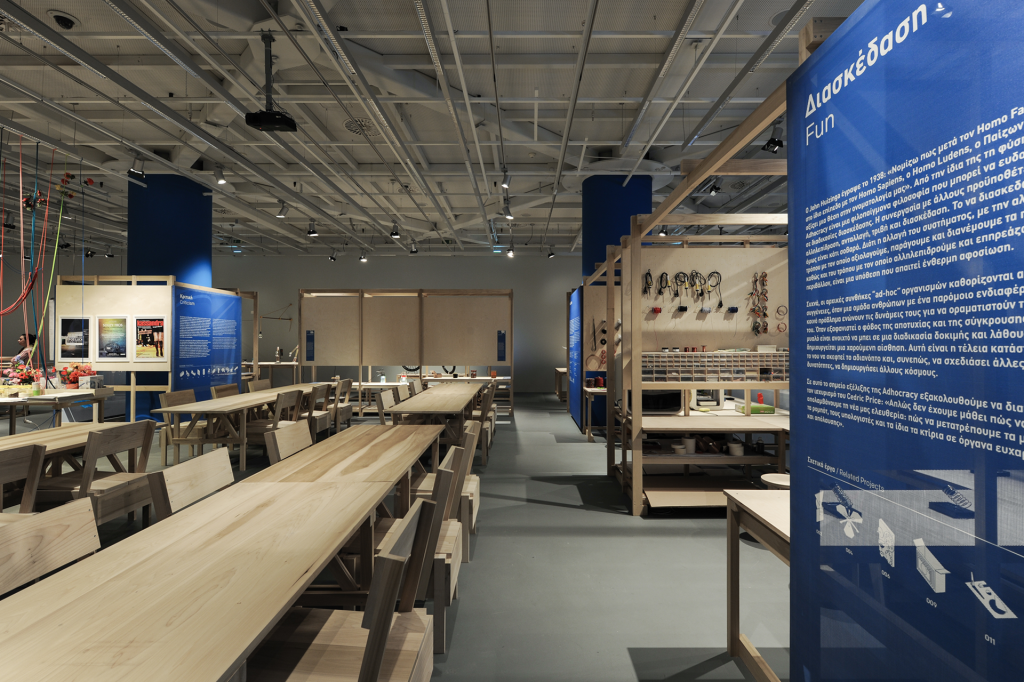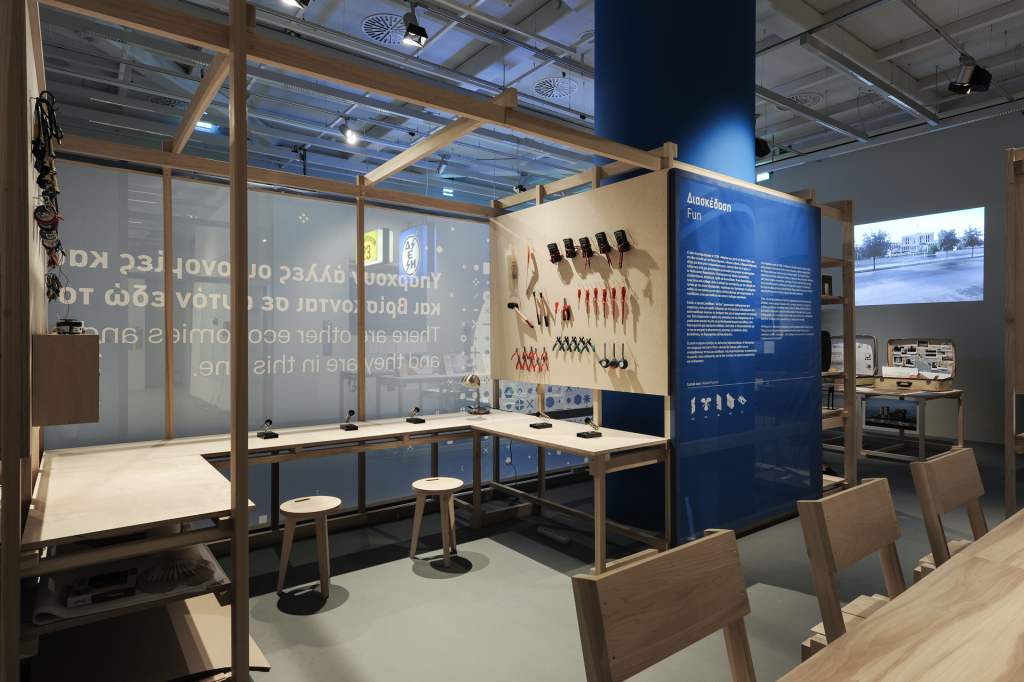 The design of the exhibition was based on construction and design models that embrace open source principles. The main exhibition structure adopted the standards of the OpenStructures modular construction model. The central workshop space was equipped with chairs and tables designed by Enzo Mari, paying tribute to the designer who open-sourced the furniture industry, as well as stools from the contemporary global platform for local making Opendesk.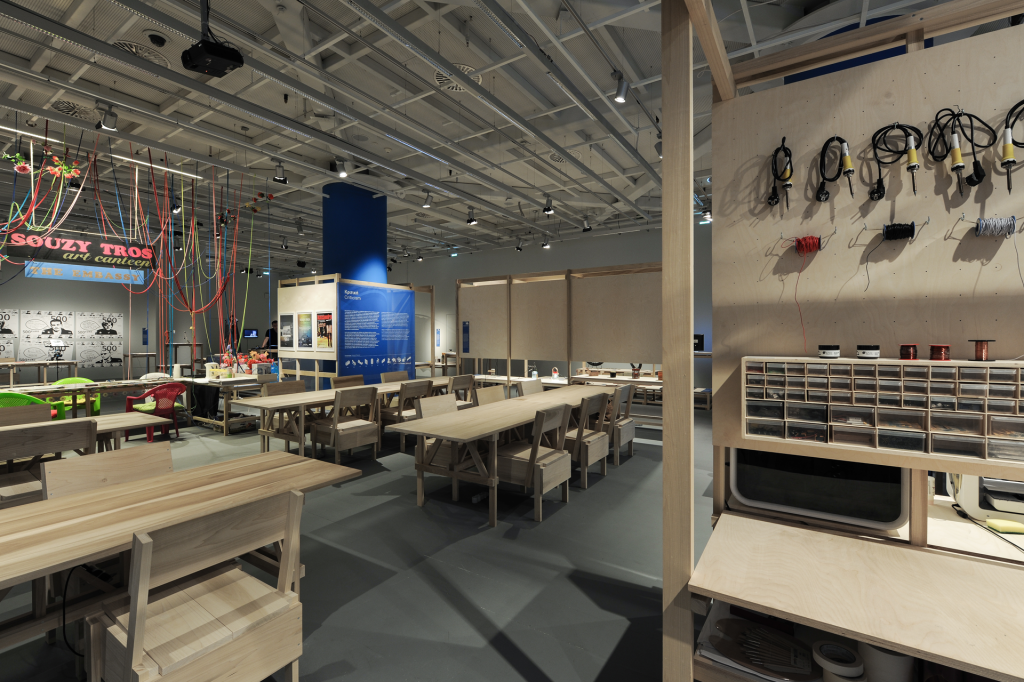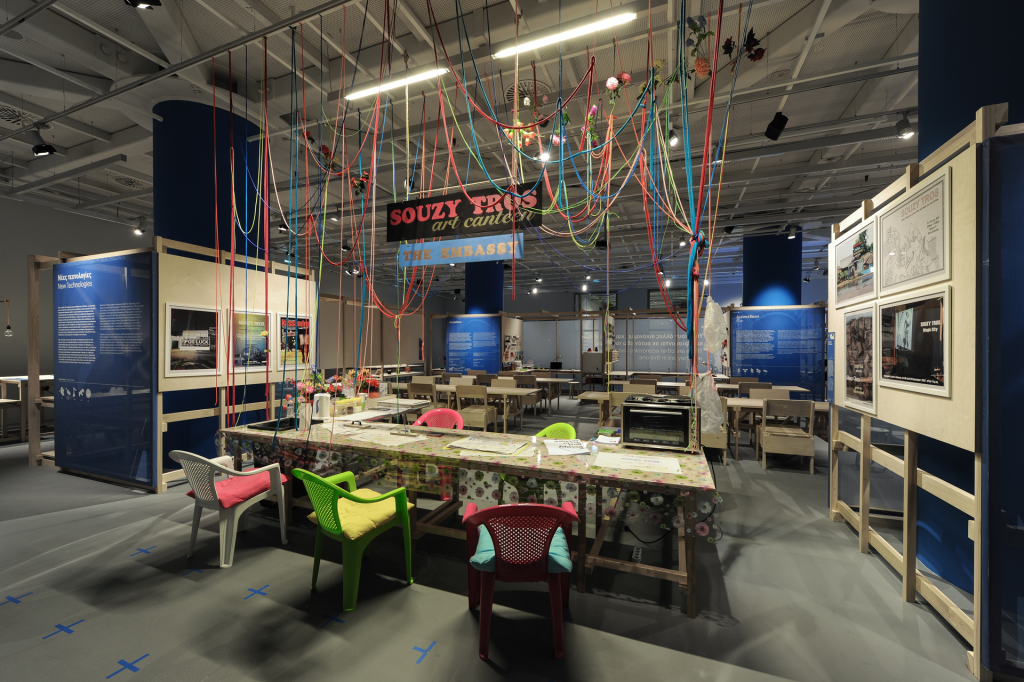 The workshop also included a space for meeting and offering food, the Souzy Tros Art Canteen by Maria Papadimitriou.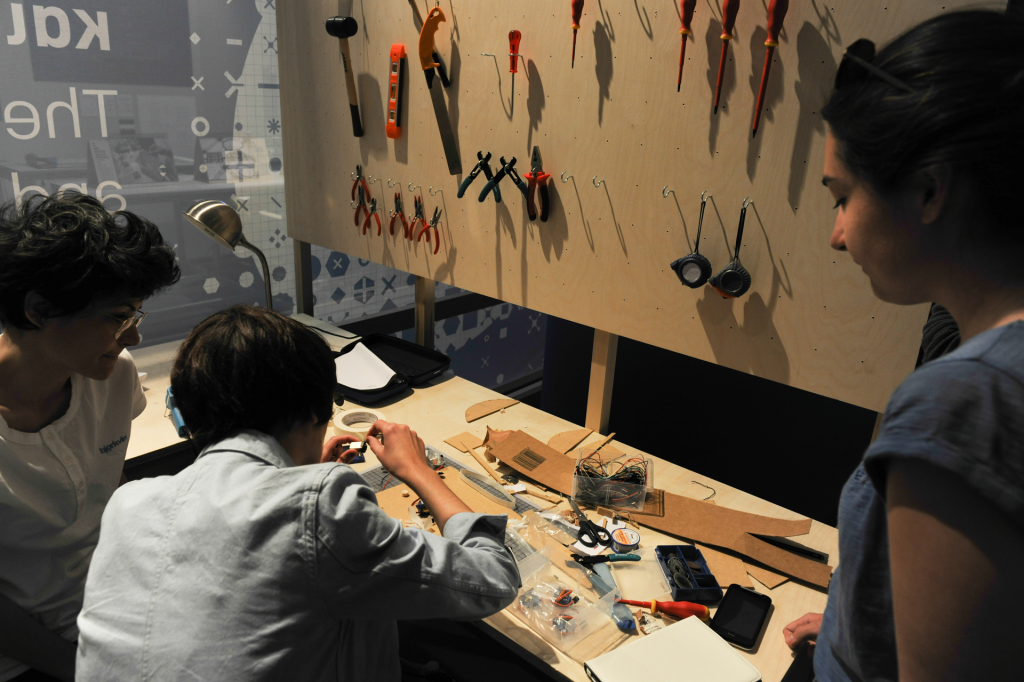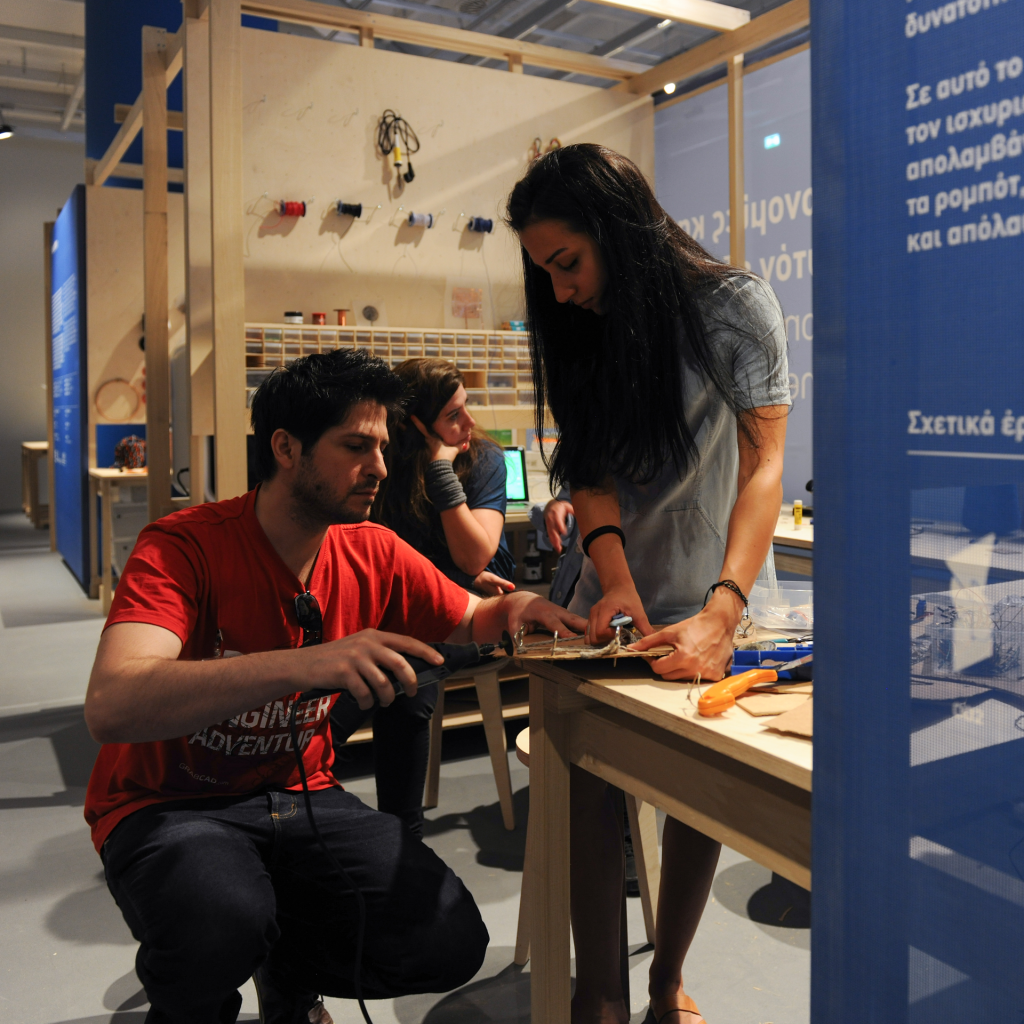 Instead of looking at the artworks from a distance, the visitors used the furniture in a wide range of activities with an educational, political and playful character.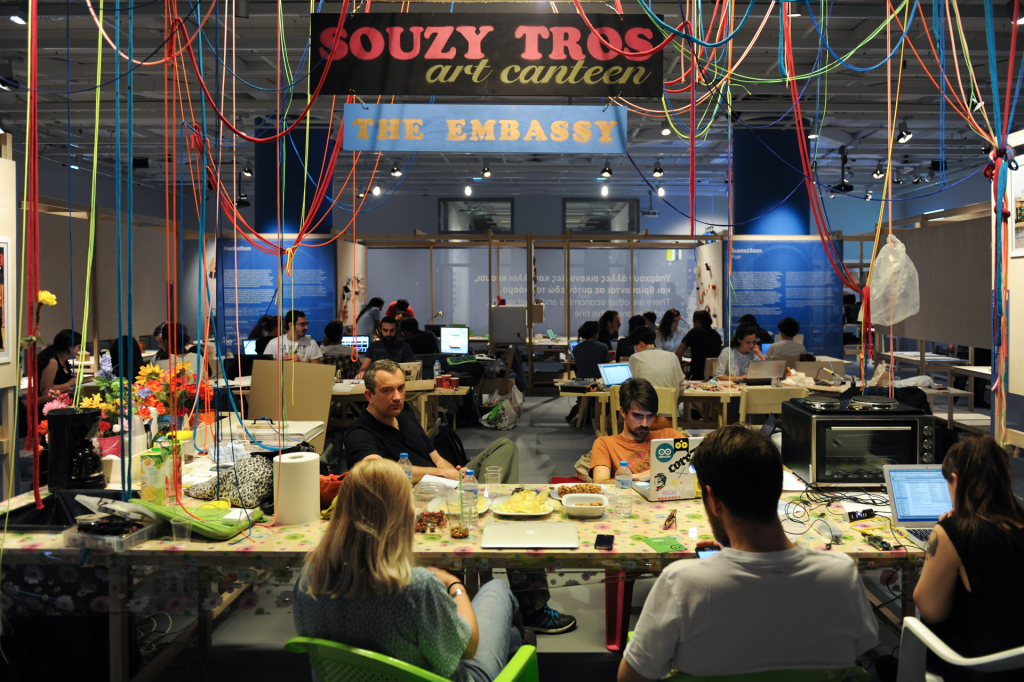 The program of activities that accompanied the Adhocracy exhibition included among others two Urban Design Fiction Hackathons, that were curated by Afroditi Psarra and Maria Varela.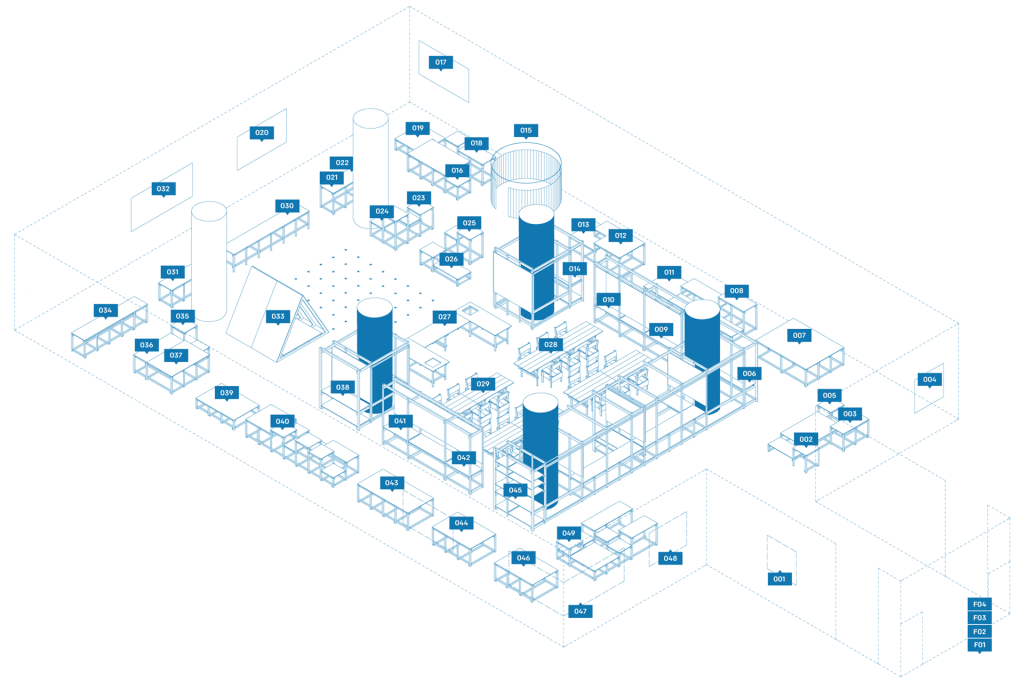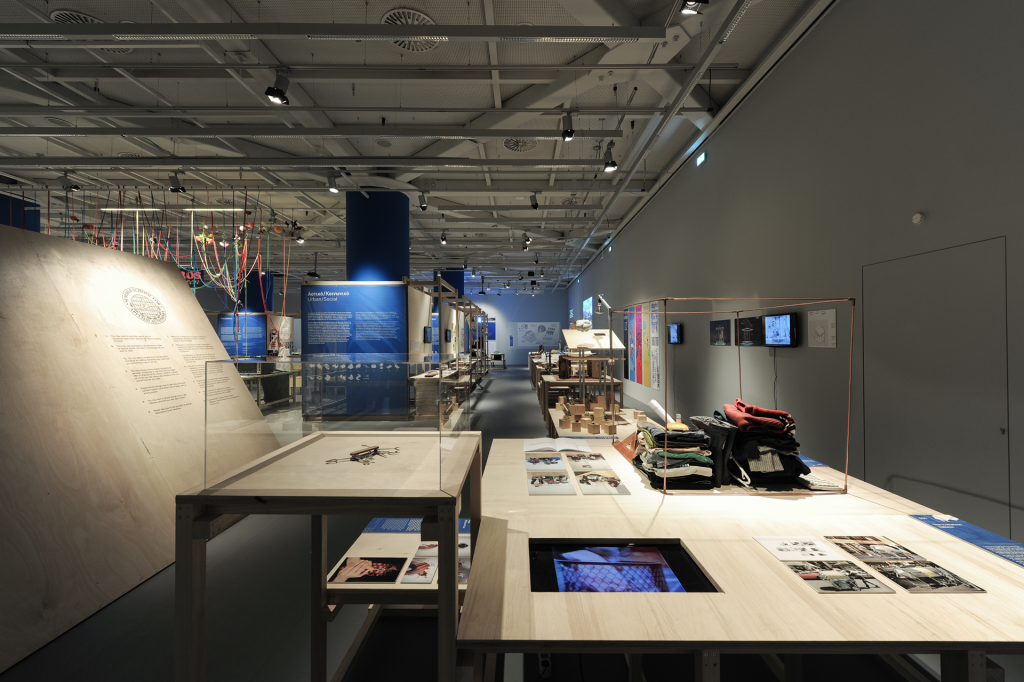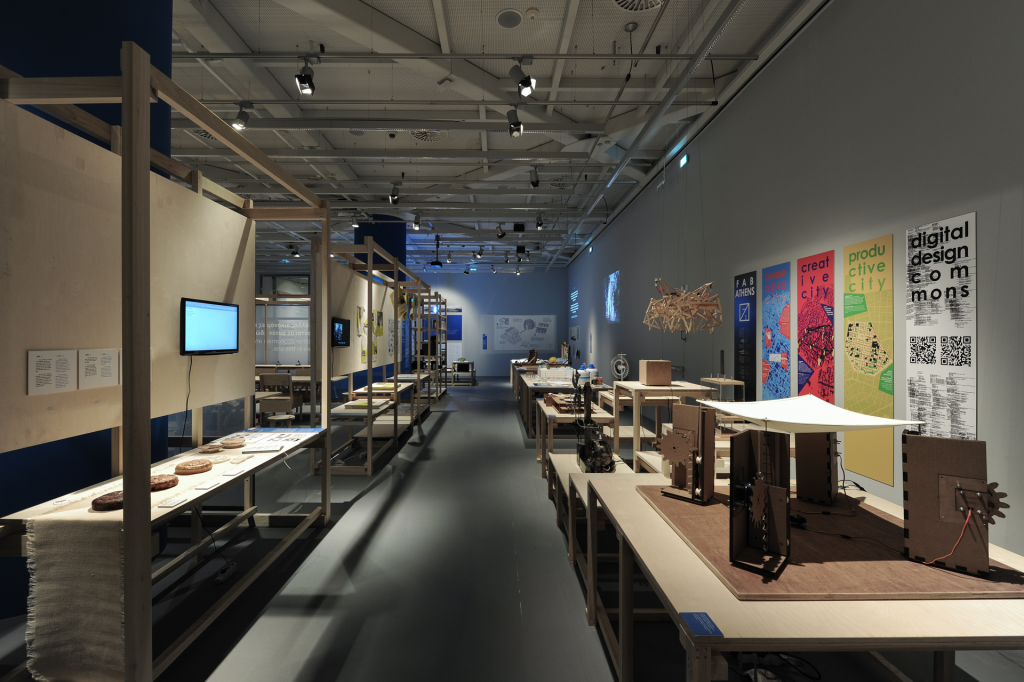 April 29th – July 5th 2015, Onassis Cultural Centre, Athens -GR
Organized by: Onassis Cultural Centre, Athens / Christos J. Carras
Coordination: Konstantina Soulioti. Technical Planning & Supervision: TENSOR S.A. (G. S. Papadimitriou & M. Pantelidaki). Audiovisual Installation: Makis Faros, Antonis Gkatzougiannis. Graphic Print Material: K. Bezerianos & Co. Supervision of Graphic Print Material Production: Yorgos Rimenidis.
Photos: Charalambos Louizidis.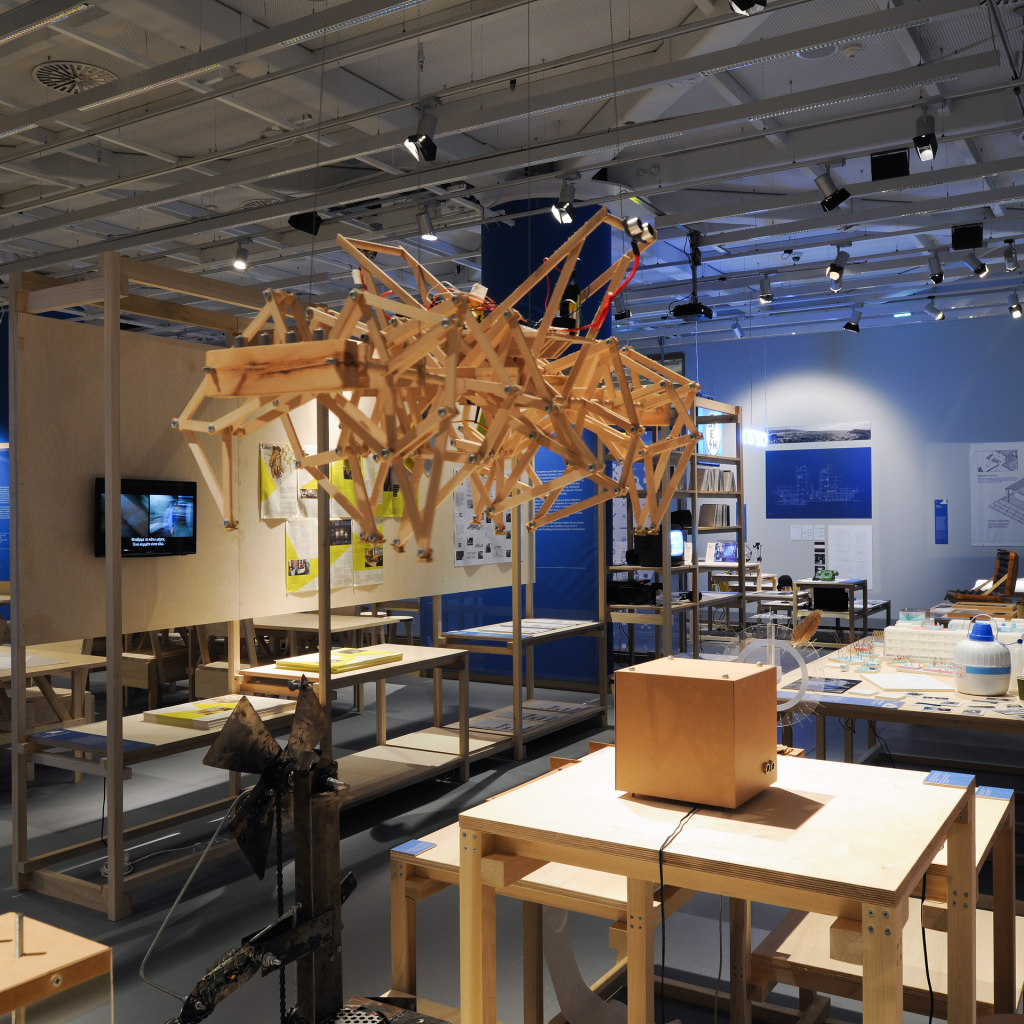 Participating artists and groups:
#NORMA, Afroditi Psarra, Alessandro Fonte / Shawnette Poe, Alessandro Petti, Andrea De Chirico, Antonas Office, Architectural Field Office, Archoff / 01tmmechatronics, AREA (S. Daouti, Y. Mitroulias, M. Raftopoulos), Carlo Ratti / Pietro Leoni, City Index Lab / Energize, Collective Disaster, Coralie Gourguechon, D. Papalexopoulos / S. Mavromati / A. Chani / E. Antonopoulou / G. Adamopoulos / V. Papalexopoulos / K. Bali / E. Vouliouri / Ch. Triantos, Defense Distributed, Eduard Tió, Enzo Mari, Errands Group, Felix's Machines, Fosbury Architecture, Hans Ulrich Obrist / Lorenza Baroncelli, Haris Biskos / Martha Giannakopoulou / Klelia Thermou, Ira-C, John Habraken, Josh Begley, Kirschner3d / Jesse Howard, Kirschner3d / Unfold, Krzysztof Wodiczko, La Jetée (Paolo Patelli, Giuditta Vendrame), Laura Fiorio, Leonardo Amico, Louisa Zahareas, Mahafrin Rustomjee, Map Office, Maria Papadimitrou / Ilias Karniaris / Yorgos Rimenidis, Maria Papanikolaou, Maritina Koutsoukou, Matthieu Cherubini / Simone Rebaudengo, Maura Lazari, Nadia Hatzimitraga, Orkan Telhan, Papairlines (Vasso Asfi, Loukas Angelou, Costas Bissas), Pau Faus, Sevgi Ortaç / Aslı Kıyak, Silvio Lorusso, Small-Soft Metropolitan Architecture / Landscape Lab, Team 11.47 (Elisavet Antapassi, Christina Antzoulatou, Eftihis Efthimiou), Thibault Brevet, Thomas Lommée, Valentina Karga, Vicky Katrin Kuhlmann, Yelta Köm.
For more information: adhocracy.athens.sgt.gr